Better Lash Shampoo
Wholesale low price Lash Shampoo, choose Meteor lashes factory, At Meteor lashes factory, we believe in providing only the best products for your industry. We have a wide range of capabilities and products including Eyelash Extension, Eyelash Extension Tools and more. From production to after-sales, we strive to provide you with better service.
Product Description
Lash Shampoo
Better Lash Shampoo
Lash Shampoo
Meteor lashes factory is a professional lashes shampoo manufacturer. It supports customized wholesale, sells more and discounts more, we have sufficient inventory, low prices, and free samples. Our lashes shampoo is of good quality, durable, and truly Chinese manufacture. We also provide a product price list, welcome to contact us to discuss cooperation.
Whether you've been looking for quality products that will impress your salon clients, or you want to maximize your lash extensions from the comfort of your home, Meteor lashes factory lash shampoo is the best solution! This Lash Shampoo will be your lash extension master!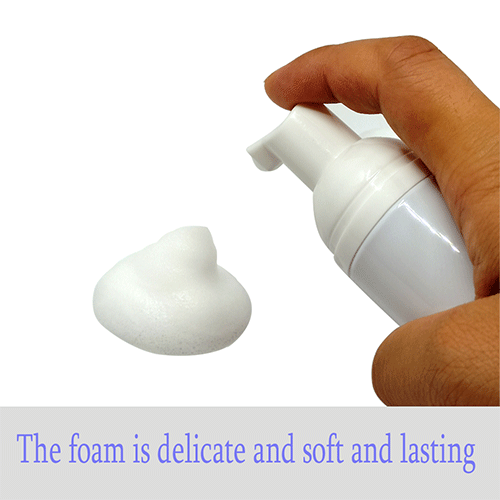 Features of this Lash Shampoo:
Eyelash Cleaner - This lash shampoo for lash extensions comes with 1 cleansing brush and 1 lash brush to remove makeup and dirt to extend lashes and natural lashes, giving your lashes longer life.
Gentle formula - Lashes Foam Cleanser deeply decontaminates, uses natural plant extracts, fragrance-free, pigment-free, oil-free, alcohol-free, pigment-free, mineral-free, and fatigue-relieving.
Home and Salon Use - An eyelash bath is a must to not only deep clean your natural lashes, but also prolong their life. Portable for personal eyelash cleaning and eye makeup removal. Professional eyelash salon before and after eyelash extensions.
Easy to install false eyelashes - use eyelash shampoo to remove oil or dirt from the surface of eyelashes before installation, easier to clean and easier to graft. After use, it can effectively improve the durability and maintenance time.
Made with premium quality ingredients, this eyelash shower foam cleanser is 100% safe for the sensitive area around the eyes. The gentle formula contains no oils, parabens, alcohol or sulfates and won't cause irritation, stinging or rashes!
This lash cleanser acts as a makeup remover and primer, gently leaving your lashes looking stunning, wiping away impurities like bacteria or dirt for maximum retention. After scrubbing with the lash brush, the rinse bottle washes away any excess product that will keep the lash extensions longer!
This eyelash cleanser has a user-friendly formula that's easy to use, both in professional salons and for personal use. Tested by lash experts, it's perfect for easy and safe lash maintenance, minimising lash fallout and prolonging gorgeous results!
our story
How did we get started?
Our company found that many girls often go to beauty salons for artistic eyelash extensions and curling eyelashes. After collecting the needs of market customers, after a series of tests, these products came out.
What makes our products different?
Before a new product is released, our professional team will conduct sample preparation for ingredient SDS testing, microbiological testing, human skin occlusion patch testing and heavy metal testing to ensure high product quality.
Why do we love what we do?
Our brands try to build confidence and spread positivity to our consumers, not just sell products. We want every girl to be an angel on earth. And, we believe our brand can do it!
We provide 30-day friendly service, if you encounter any problem during use, please feel free to contact us, we will help you within 24 hours. If for any reason you feel that our eyelash extension cleansers are not for you, or you just don't like them
Lashes shampoo
Lash Shampoo Wholesale