China Premade Lash Fans
These China Premade Lash Fans are a perfect fit for the contemporary woman's aesthetic, with thick, steady curls that don't easily unravel or separate.
Product Description
China Premade Lash Fans ManufacturersChina Premade Lash Fans
Premade Fan Eyelash Extensions
Product Name: China Premade Lash Fans
Thickness: 0.07/0.10mm
Curl: C/D Curl
Single length: 8-18mm or mixed
Feature: Crete 2D, 3D, 4D, 5D... Easily and save grafting time
The middle part of the Premade Lash Fans is glued to the tape.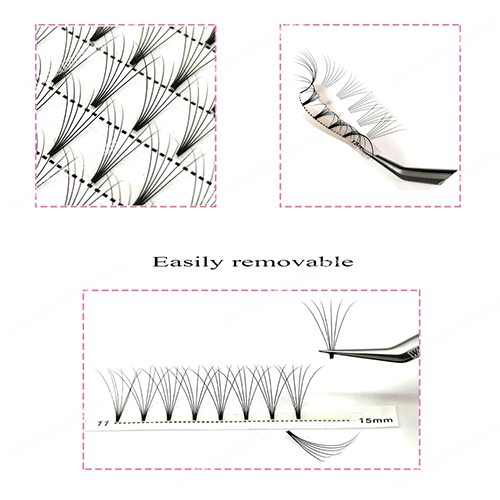 About China Premade Lash Fans
Pro Point Thin Base: Using thermal bonding instead of glue at the root of the lashes makes the root of the lashes very slender, easy to apply, and blends better with the glue for a more natural, lighter finish.
HIGH QUALITY PREMIUM MATERIAL: Made of Top Korean PBT Fiber, totally cruelty free, very soft and comfortable. Added baking technology to make the curvature of the prefab fan more durable and softer. Harmless to human skin or eyes. Eyelashes are soft and lightweight, suitable for professional hairdressers.
Stable Curl: We use professional physical high temperature double heating to ensure that the curl is maintained and heated evenly for a long time, so don't worry about your client's eyelashes getting straight after 3-4 weeks.
SAVE TIME: Add extra volume to your classic set and save time on your volume set with our lightweight pre-made volume fans. These pro ponit mid-shank pre-made lashes are available for beginners or experienced lash artists.
After sales: If you have any problem with the quality, please feel free to contact us, we will try our best to solve it. For wholesale or private order, please contact us.
Beauty knows no bounds, starting with the eyes.
Meteor lashes factory always believes that everyone deserves beautiful eyes and beautiful eyelashes.
Meteor lashes factory is a brand manufacturer that provides high quality eyelash extensions and eyelash extensions.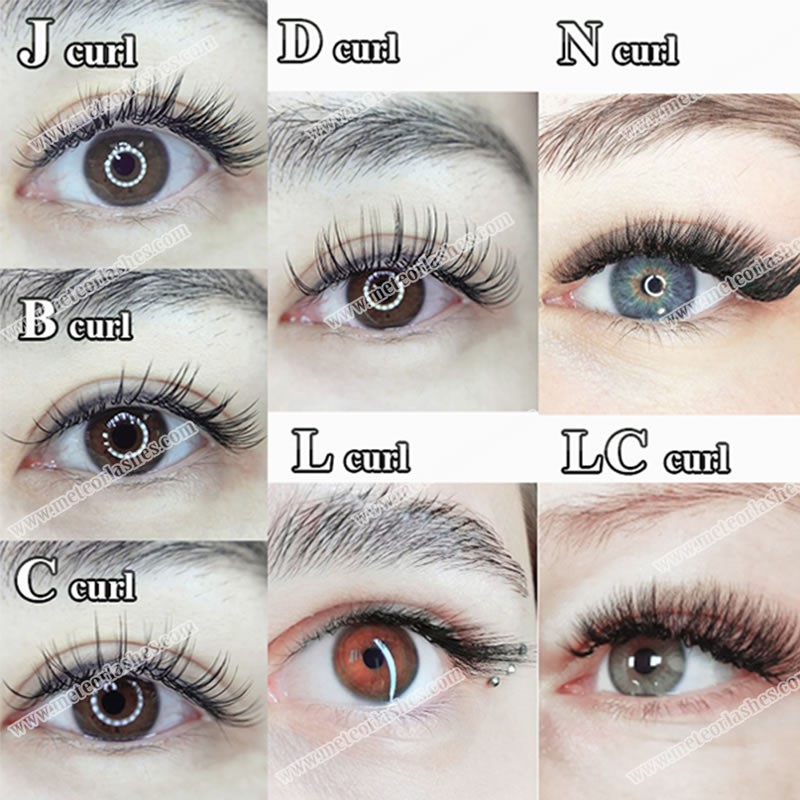 Premade Lash Fans Features:
Light and soft
China Meteor lashes factory Premade Lash Fans are made from Top Korean PBT Fiber material, 100% handmade. It's soft and lightweight, comfortable to wear and won't harm your natural lashes.
specially treated root
We use a unique dual thermal bonding method to ensure ultra-light lashes without compromising strength and ultra-thin base. Not easy to spread or separate.
stable curl
We use professional physical high temperature technology settings, and the curvature is durable.
easy to use
Thick lashes can be formed into a flower shape and can be quickly grafted on natural lashes to help create thick and fluffy lashes.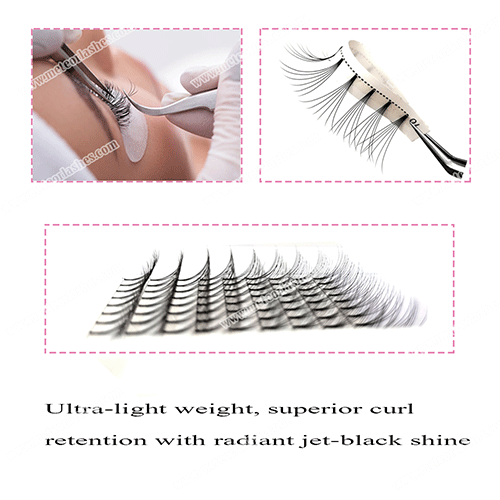 Premade Lash Fans Manufacturers
Meteor Lashes Factory is one of the professional Premade Lash Fans manufacturers and suppliers in China, which have own numerous honors at home and abroad for our good quality, competitive price and considerate service. Premade Lash Fans made in China can be customized with discount from our factory. In addition, we have our own brand and our company has obtained CE certification. You can enjoy low price if wholesale the products. Our products are competitive in the international market and it is worth buying the best-selling and hot sale products. Moreover, they are the latest selling, fancy and popularize product, which are highly recommended because of the fashion designs and the advanced technology is adopted. While you enjoy the benefits brought Made-In-China products, however they are also popularize and hot sale. Welcome to wholesale and buy discount Premade Lash Fans with advance and newest products from our factory. If you are interested in our products, we will provide you with quotations and price lists. Welcome all the customers come to negotiate, cooperate and develop with us together.
Premade Lash Fans SuppliersChina Premade Lash Fans Suppliers