Cluster Lash Extensions
Hand Making your own fans? We got you! At Meteor lashes Professional, we do our best to provide the highest quality lash supply. our Cluster Lash Extensions, offers a mette finish and they're available from 6mm to 24mm.
Product Description
China wholesale Cluster Lash Extensions
China Cluster Lash Extensions manufacturers
Introduction of Cluster Lash Extensions
All eyelash extension are using the most advanced manufacturing process, with longer stereotypes time, to create a more lasting makeup effect for you.
Although the false eyelash product is small, the process is complex, the process division is clear, and the quality control is closely linked. Pure manual false eyelash is completed by technician hand, any operation negligence can bring about flaw to taste generation, because this technician is in the production process all be careful and cautious, it may be said that each eyelash condensed technician hard work.
Parameter (Specification) of Cluster Lash Extensions
| | |
| --- | --- |
| Name | Cluster Lash Extensions |
| Material | Top Korean PBT Fiber |
| Thickness | 0.03/.05/.07/.10/.12mm |
| Curl | J,B,C,CC,D,DD,L,L+ |
| Length | 6-24mm or mixed |
| OEM Service | Custom eyelash packaging box and logo |
Feature And Application of Cluster Lash Extensions
Meteor lashes's Easy fan lashes extremely soft, natural with high gloss to create a perfectly attractive look, professional use eyelash extensions, wearing like your own lashes.
The curl can last for a long time and there is obvious waterproof, no deformation.
Detail of Cluster Lash Extensions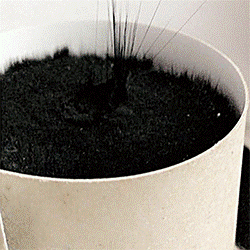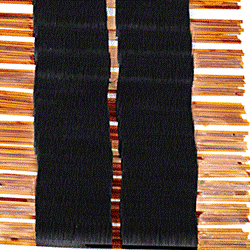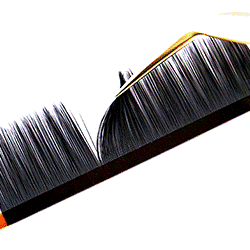 The eyelash extension are made with finest Korean PBT fiber. Meteor lashes's Classic lashes are 100% handmade by experienced workers.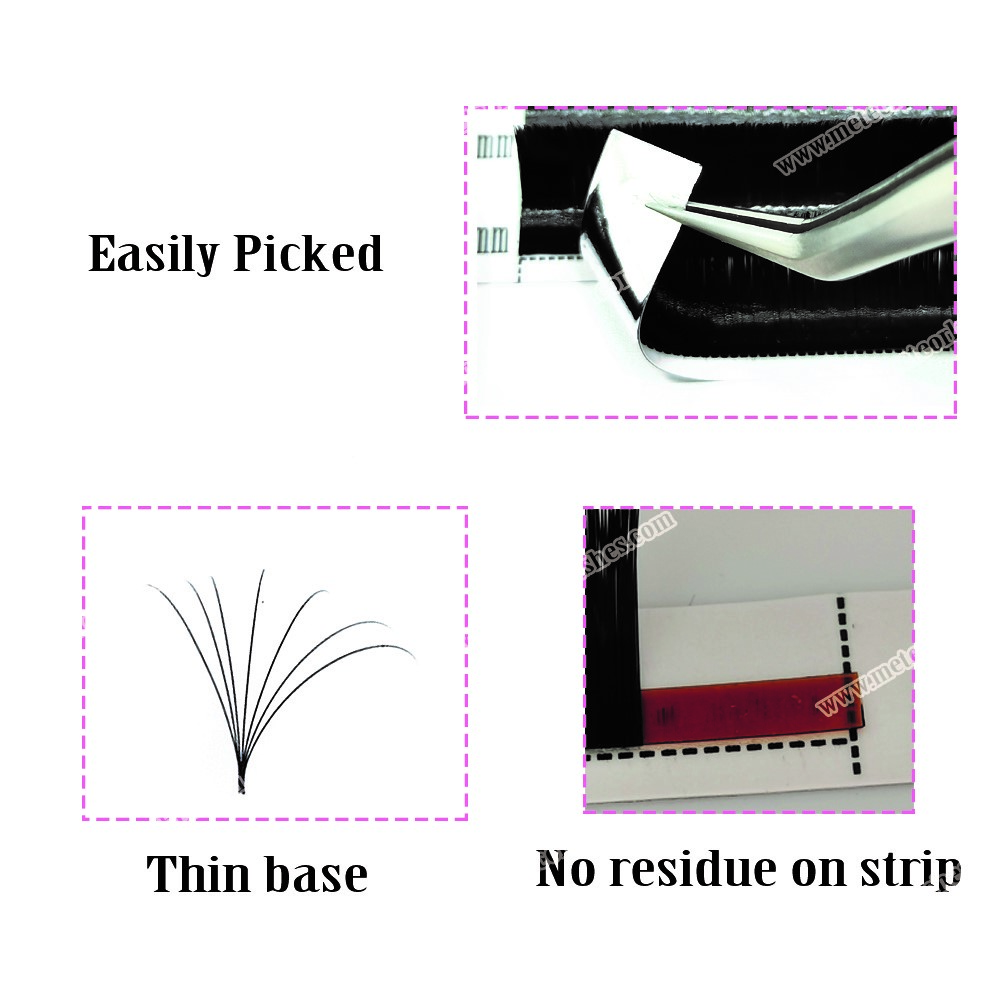 Easy to pick: Easy fan eyelash extensions can be easily removed from the transfer belt. Paper strips can be easily removed from the principle.
Non-stick: Introducing a new non-adhesive tape to ensure that there is no glue on the eyelashes after separation from the tape.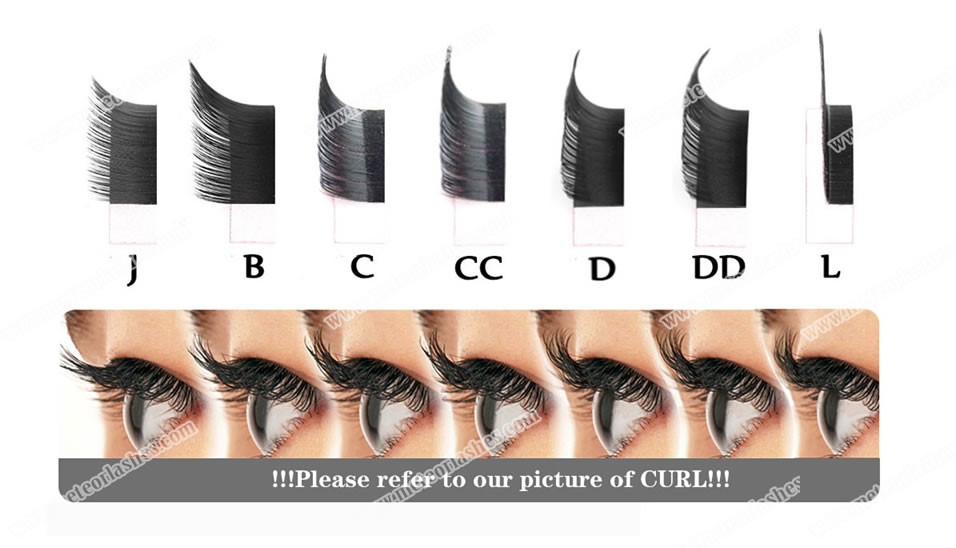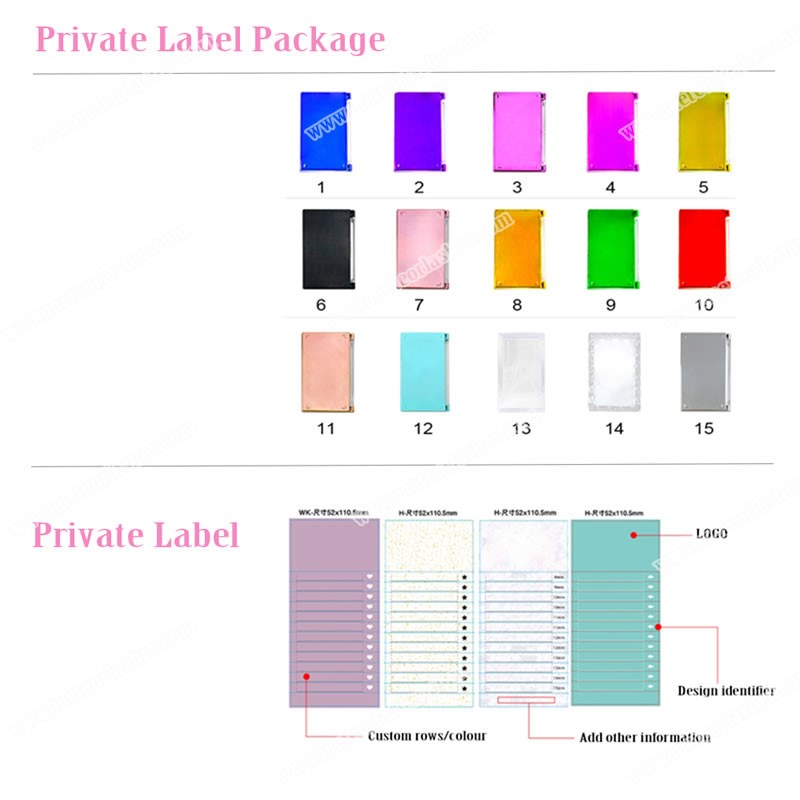 Eyelash props
1. Clip: it is the auxiliary device that we always say. Auxiliary implement has a lot of kinds, the false eyelash of single bundle is little not, with the help of clip, you can make false eyelash sticks more conveniently, faster, more natural.
2. Small scissors: Just bought back the whole row of false eyelashes must be trimmed into the length of the eye shape.
3. Eyelash glue: to choose a moderate viscosity, now there is a black eyelash glue, paste after the eyelid will not worry about white residue, very natural.
Multiple uses of false eyelashes
1. Cut it in half and glue it to the end of the back eye. It is suitable for girls with small and round eyes.
2. Cut it into small pinches, section by section, and use tweezers to glue it at regular intervals to the root of your eyelashes. It's natural and cute!
Removed the eyelashes:
1. Gently lift the bottom line of the eyelash with your fingernail, then hold it with your fingertip and lift it slowly.
2. Use the tip of the thumb and index finger to gently pull the false eyelash from the inner corner of the eye, and the technique should be gentle and careful. The false eyelash that had used, should clear the adhesive above, receive neatly in box. Such, the curve of false eyelash can keep constant, so that use for many times. In addition, also pay attention to do not put kohl, mascara, etc., on the false eyelashes, otherwise it will stain, damage the false eyelashes
Product Qualification of Cluster Lash Extensions
All eyelash extension are using the most advanced manufacturing process, with longer stereotypes time, to create a more lasting makeup effect for you. Many big customers from Europe, USA, Australia and Japan have benefited a lot from our product, to provide all the customers top quality product with competitive price is our purpose all along.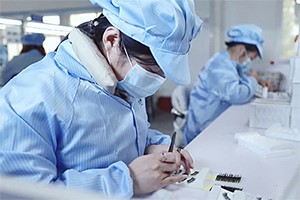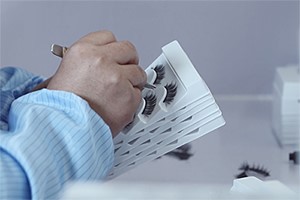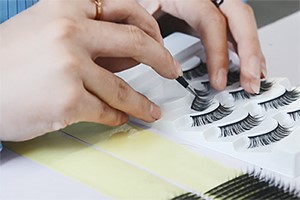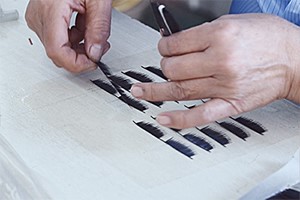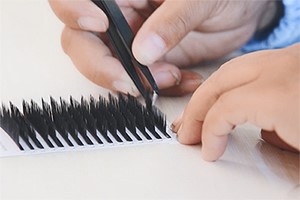 China Cluster Lash Extensions manufacturers
Deliver, Shipping And Serving of Cluster Lash Extensions
Professional ODM&OEM Easy Fan eyelashes Products Manufacturer for over 10 years. We appreciate cooperation with you. China Meteor lashes is a leading wholesale Cluster Lash Extensions supplier and manufacturers, and also provides a wide range of Eyelash Extension Tools, lash extensions and other products. Meteor lashes meets the needs of customers of all sizes-from large Fortune 500 companies to nearby corner shops. We will provide various after-sales services to ensure your satisfaction. The advantages of our products are: customized wholesale, cheap, durable, classic, the latest style, fashion and other advantages. We can send you free samples and provide you price list and quotation.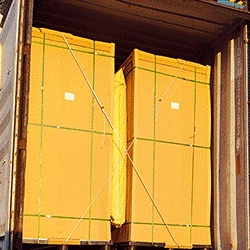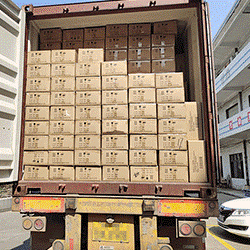 FAQ
Q1: If OEM/ODM is available?
A1: Yes, OEM/ODM is available.
Q2: Do you provide sample? Free or charge?
A2: The first sample is free, and the subsequent products and shipping costs need to be paid. Please contact us for details.
Q3: What is your MOQ?
A3: Our MOQ is 1 pieces for most products. Contact us for more detail.
Q4: Are you a trading company or a manufacturer?
A4: We are a manufacturer which is specialized in the production of eyelashes products over 10 years. Welcome to visit our factory.
China Cluster Lash Extensions suppliers
China Cluster Lash Extensions