Glitter Lash Extensions
Meteorlashes's glitter lash extensions are using the most advanced manufacturing process, with longer stereotypes time, to create a more lasting makeup effect for you.
Product Description
China Bulk Newest Glitter lash extensions suppliers
Introduction of glitter lash extensions
MeteorLashes offers and provides the top tier quality Eyelash Extensions come at a reasonable price. Our eyelashes are made of a special PBT fiber, imported 100% from Korea, which will help our client to feel the softness, lightness, smoothness and most importantly, a natural look that they are logging for. Please rest assured that MeteorLashes will only provide the best possible Korea eyelash extensions and services!!! Glitter lash extensions are used with flat or curled lashes. Put the top half of the lashes, or just the tips of the lashes, through the invisible genius glue into the glitter powder. Dab off excess glitter powder, allow to dry, and apply to natural lashes. We recommend using glitter lash extensions as the focal point of the entire lash set, either on the top or bottom of the lashes, depending on whether you want your eyes to sparkle when open or give a flirtatious look when closed Feel. When you wear glitter false eyelashes, especially on a special holiday day, you will be unique, when you wear glitter lash extensions, they will sparkle, people can easily see you, you are lucky person.
Parameter (Specification) of glitter lash extensions
| | |
| --- | --- |
| Product Name | glitter lash extensions |
| Material | Top Korean PBT Fiber |
| Thickness | 0.07mm |
| Curl | B , C , CC , D , DD |
| Length | 7-14mm |
| Feature | Natural looking and soft |
| OEM Service | Custom eyelash packaging box and logo |
Feature And Application of glitter lash extensions
Meteorlashes's glitter lash extensions are using the most advanced manufacturing process, with longer stereotypes time, to create a more lasting makeup effect for you.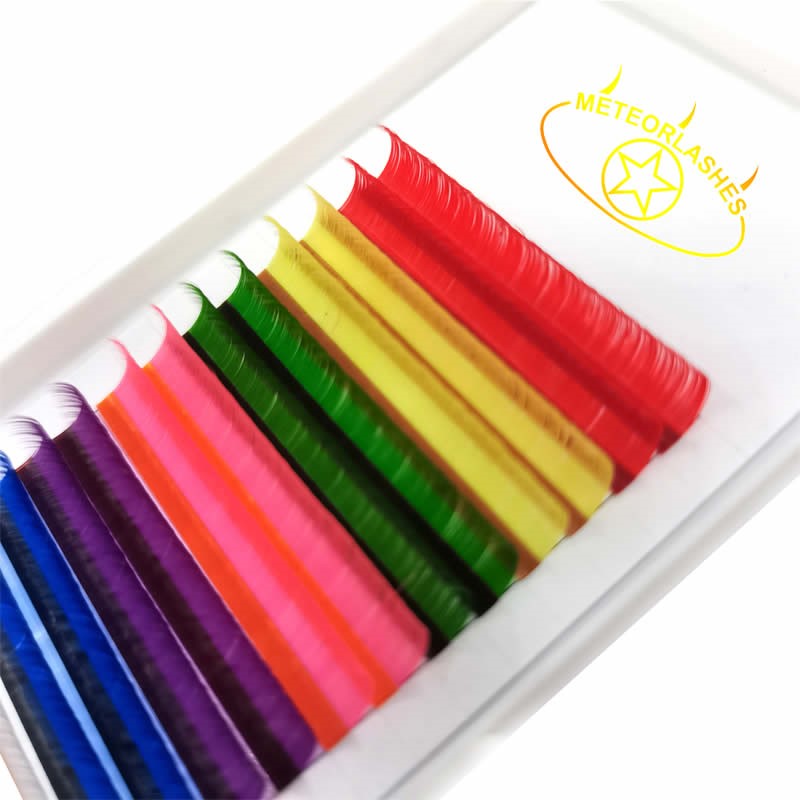 Super Soft And Natural
light as feather,comforter to wear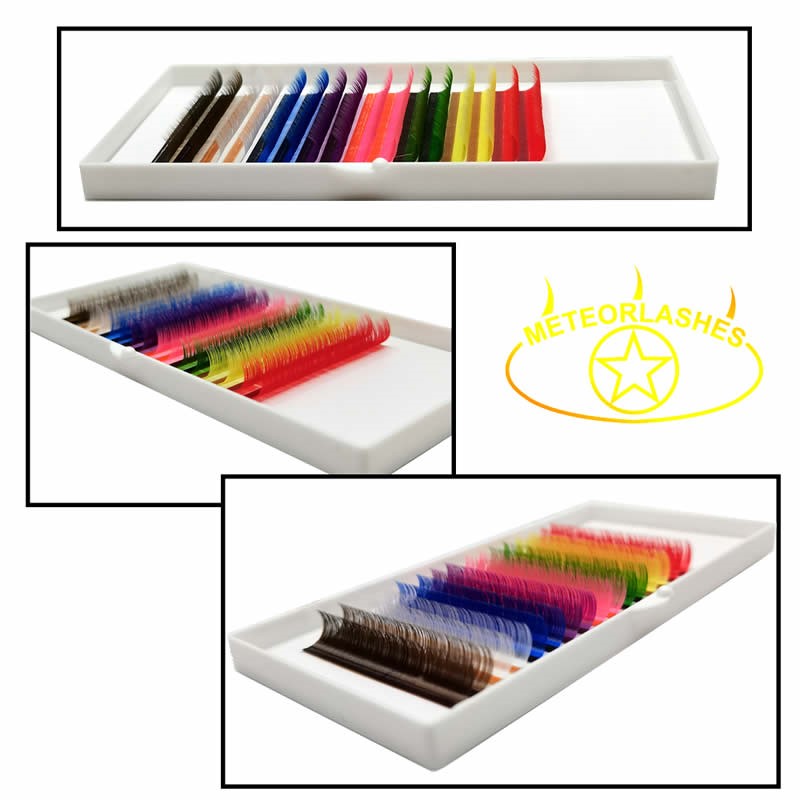 The eyelashes made with PBT Material from Korea and handmade.As Korean silk lashes are so soft and light,it's the best choose for eyelash extensions.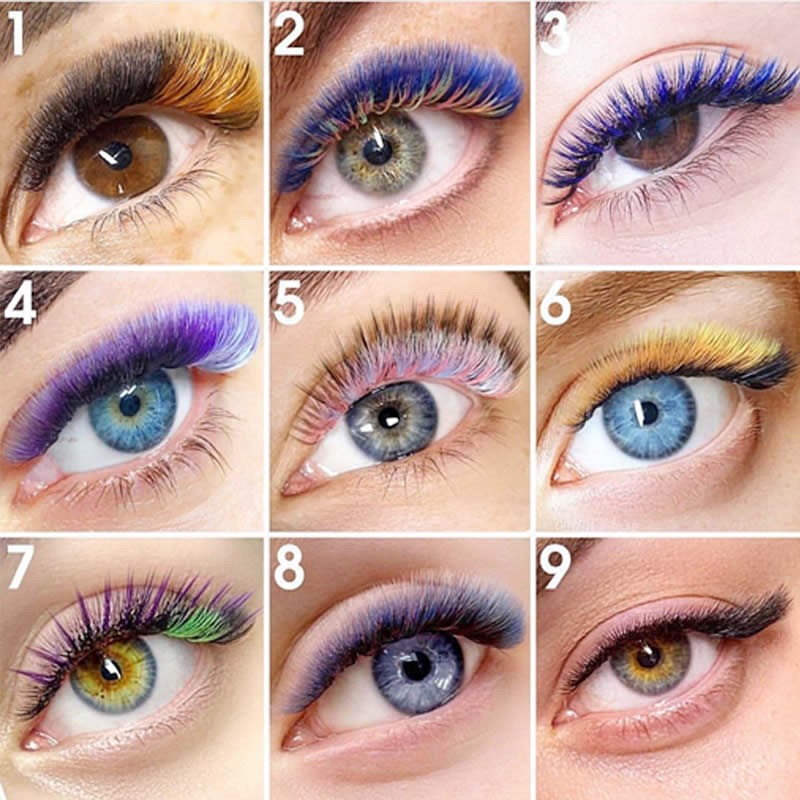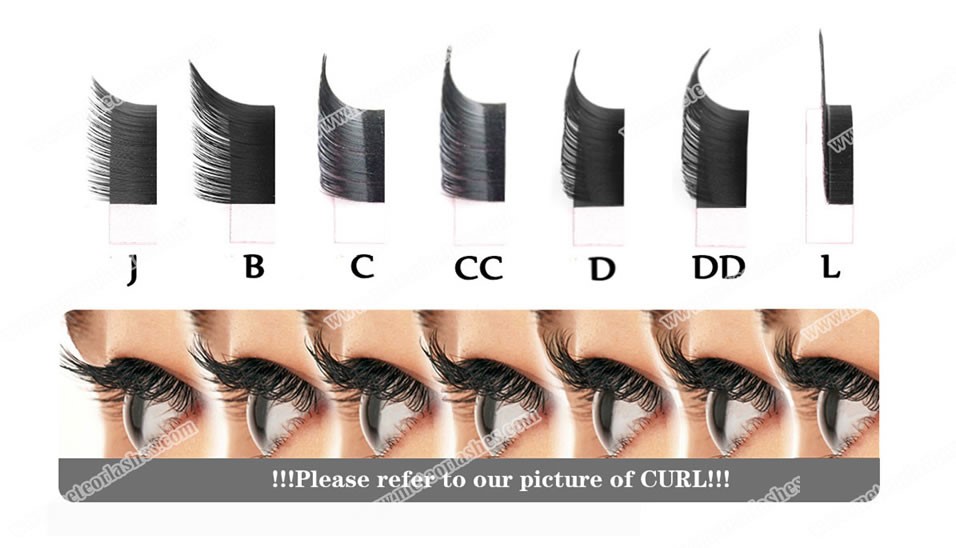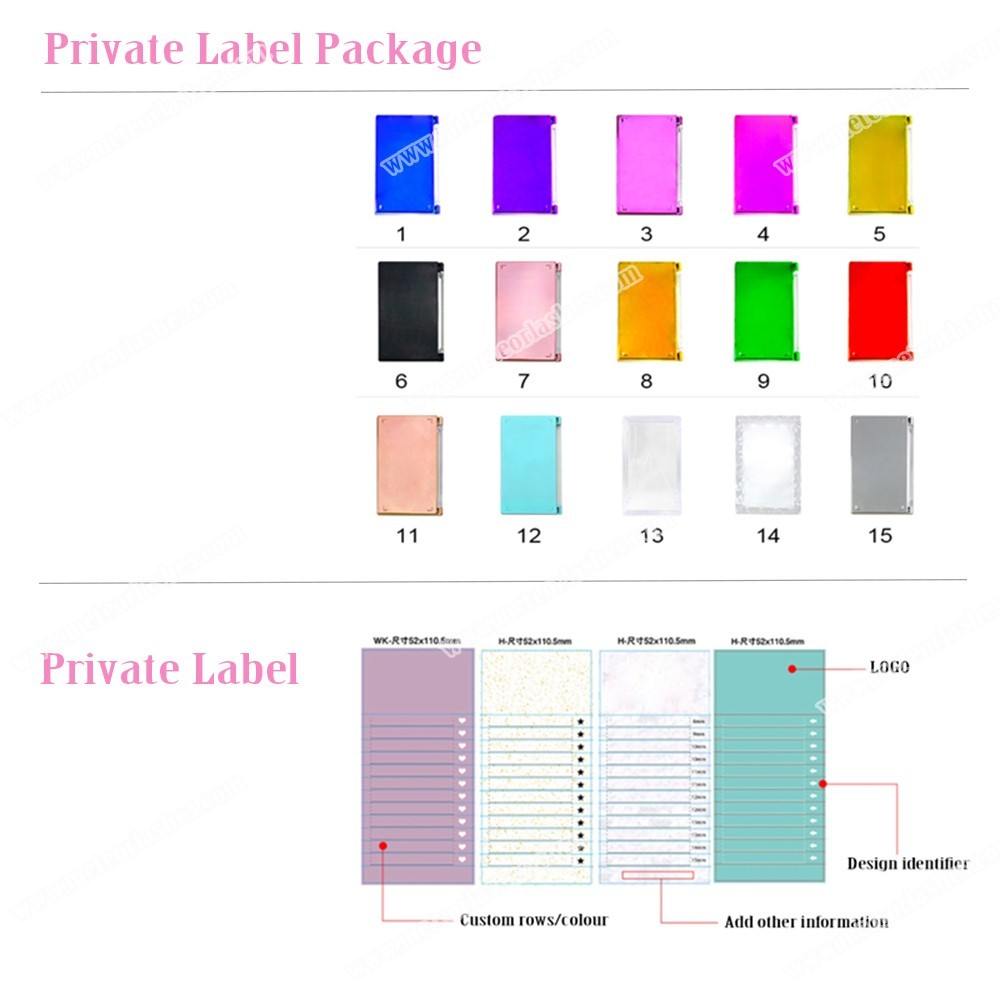 Application:
How can we reduce false eyelashes in our daily makeup for more attractive eyes?
1. Apply false eyelash glue: First of all, before applying glue, learn to distinguish the front and back of false eyelashes, so as to avoid wrong direction when applying false eyelashes. After confirming that it is correct, stick the glue on both ends of the false eyelashes with the clips that hold the false eyelashes. In order to avoid the false eyelashes to fit better with the skin, it will be better to apply the glue after about 8 seconds of application.
2. Attach the false eyelashes to the eyelashes: Before sticking, in order to better match this action, look down with your eyes, and then use a clip to attach the false eyelashes to the real eyelashes. During this process, we should pay attention to its order. First, glue the middle part first and pay attention to its position. In particular, the false eyelashes on the eyes should be kept, which will look better.
3. Using Clips to Match the Ends: In the third step, we need to use a clip to gently close the false lashes at the corners of the eyes to the real lashes so that they fit together seamlessly. Then open your eyes and you will find that eyes with false eyelashes look divine.
4. Use tweezers to make the false lashes even more curl: don't think you're done once you apply it. This is an important step. Do you find the false eyelashes look a little straight after applying? We use tweezers to gently lift them many times at the front and center of the false eyelashes, which will make the false eyelashes curl even more.
5. Draw the inner line: After finishing the false eyelashes, in order to make the effect more real, the important step is that we close one eye and cover the layer on the line where the real eyelashes and the false eyelashes touch with the eyeliner, which can not only hide the roots of the false eyelashes, but also Real eyelashes and false eyelashes can be mixed together, and it looks more three-dimensional.
Product Qualification of glitter lash extensions
We specialize in full strip lashes, magnetic lashes, eyelash extension, eyelash tools etc. There is a complete and scientific quality management system. Many big customers from Europe, USA, Australia and Japan have benefited a lot from our product, to provide all the customers top quality product with competitive price is our purpose all along.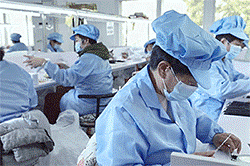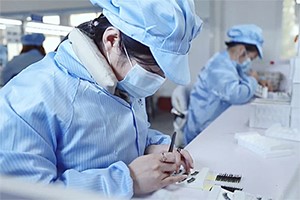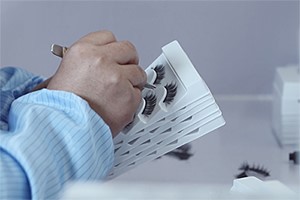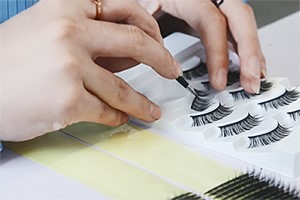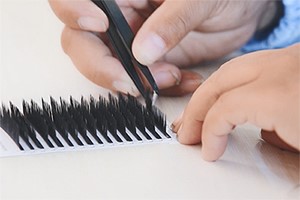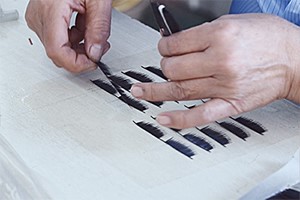 China Glitter Lash Extensions suppliers
Deliver, Shipping And Serving of glitter lash extensions
Professional ODM&OEM Colors Silk Lashes Products Manufacturer for over 10 years. We appreciate cooperation with you. As a leading bulk newest Glitter lash extensions manufacturer, China Meteor lashes provides customers with solutions for the Glitter lash extensions industry. Support customized wholesale, low price, many types of classic products, fashionable styles, Glitter lash extensions conforms to the fashion recognized by the majority of female friends, the newest styles, durable, provide free bulk samples and price lists, our team can help you find the right one for you The perfect solution for the application. If you have any questions, please call our customer service immediately and become your service!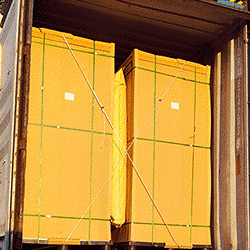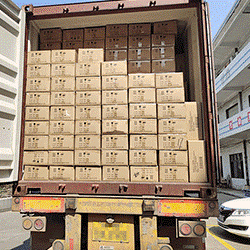 FAQ
Q1: If OEM/ODM is available?
A1: Yes, OEM/ODM is available.
Q2: Do you provide sample? Free or charge?
A2: The first sample is free, and the subsequent products and shipping costs need to be paid. Please contact us for details.
Q3: What is your MOQ?
A3: Our MOQ is 1 pieces for most products. Contact us for more detail.
Q4: Are you a trading company or a manufacturer?
A4: We are a manufacturer which is specialized in the production of eyelashes products over 10 years. Welcome to visit our factory.
China Glitter lash extensions manufacturers