High Quality Flutter Habit Lashes
These High Quality Flutter Habit Lashes are super easy to use, beautifully made, Top Korean PBT Fiber material, make your lashes look perfect and natural, and create the lightest and richest beauty for your eyes.
Product Description
China Flutter Habit Lashes manufacturers
Introduction of flutter habit lashes
LOOKING AWESOME: This curling lash kit has everything you need for an at-home lash extension look in length and style; the new lash extension kit is really easy to put in and stay on, hiding the strips very well OK, so they look more like extensions;
PROTECT YOUR WALLET AND YOUR NATURAL LASHES: Save on your trip to the spa and also save on your real natural lashes due to regular use of salon lash extensions; these false lash clusters are made of high quality synthetic fibers, soft and comfortable. And you can reuse them carefully.
SOFT AND REUSABLE: The elastic black cotton waistband is durable, super soft against your skin and will never unravel. Light lashes can be reused more than 15 times with careful care. Naturally selected lashes fit most eye shapes and blend seamlessly with your natural lashes. It is also easy to apply and remove.
Flutter habit lashes, natural lash extensions or 3D Lashes? Get long, thick lashes for a seductive eye look with fake eyelashes by meteorlashes. Their tiny hairs made of high-quality artificial or real hair, Flutter habit lashes give your eyelashes irresistible, natural lash extensions. If applied correctly, the lashes will last weeks. This gives you a more natural-looking, complete look. Our false lashes are easy to attach and remove, and can be used multiple times. Attach the false lashes in the blink of an eye with the meteorlashes' Eyelash Adhesive. Put a very thin layer of adhesive on the strip lashes and allow it to dry slightly. Next, attach the false lashes to your eyelid directly above your own lash line. Apply mascara to your false eyelashes afterward for maximum volume.
Parameter (Specification) of flutter habit lashes
| | |
| --- | --- |
| Name | Premade Eyelash Extensions |
| Material | Top Korean PBT Fiber |
| Thickness | 0.07/0.10mm |
| Curl | C/D |
| Length | 8-18mm or mixed |
| Feature | Crete 2D, 3D, 4D, 5D... Easily and save grafting time |
| OEM Service | Custom eyelash packaging box and logo |
Feature And Application of flutter habit lashesEasy to pick: eyelash extension can be easily removed from the transfer belt. Paper strips can be easily removed from the principle. Premade eyelash extensions, ultra-light weight, superior curl retention with radiant jet-black shine.
Feature:
Whether it is real eyelashes or false eyelashes, if you want to maintain your beauty for a long time, you must maintain it regularly, so how should you maintain your eyelashes?
1. Carefully remove makeup
Eyelashes are essential for makeup. However, a large number of chemical components in mascara are very harmful to the eyes, especially the eyelashes, so be sure to remove makeup carefully. Use a cotton pad soaked in makeup remover and press it on the eye area, wait for a few seconds, and gently move it along the eyelashes. Wipe down, maybe you think this process is a bit slow, but the most important thing to remove makeup is to clean it. After the makeup remover, wipe it with a cotton swab—around the eyes, and finally clean it with a facial cleanser.
2. eyelash protector
Before brushing mascara, apply a layer of eyelash protection liquid, which can greatly reduce the damage of mascara to the eyelashes.
3. Nutritional supplements
After the eyelashes are damaged, they must be supplemented with nutrients. Vitamin E and olive oil are all favorite foods for eyelashes. Only by providing them with enough nutrients can they have the strength to thrive, and vitamin E and olive oil are still very good. The effect of growing eyelashes. Note that when using it, be careful not to touch the skin of the corner of the eye, otherwise it is easy to grow nasty fat particles.
4. Don't use eyelash curlers too often
Some people, in order to get the effect of curling up, before brushing mascara, they are used to curling their eyelashes with an eyelash curler, which is quite harmful to eyelashes. Should brush eyelash to carry upward with Z model gimmick to brush only actually, can brush the effect that gives roll become warped like, still have a kind of electric heating eyelash clip with beautiful clip now, roll become warped effect is super good. But delicate eyelash how can withstand ironing everyday!
Detail of flutter habit lashes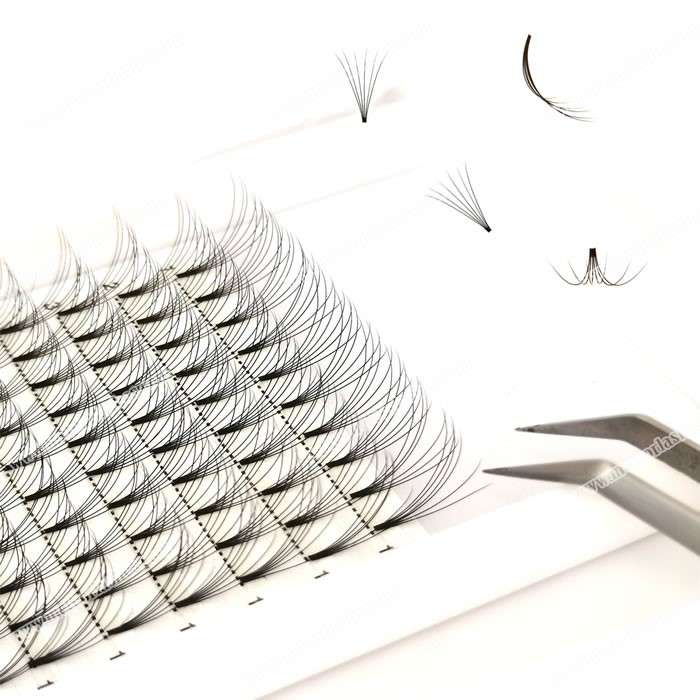 Premade eyelash extensions, ultra-light weight, superior curl retention with radiant jet-black shine.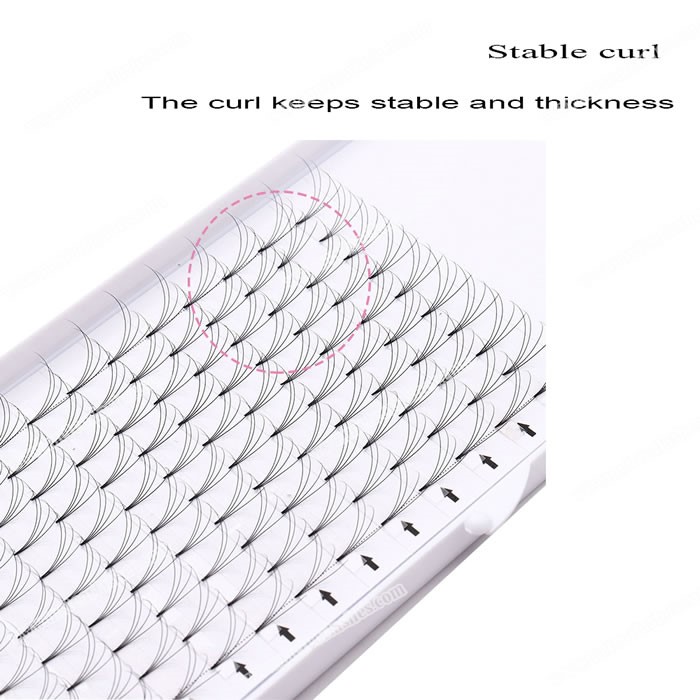 Easy To Pick: Pre made eyelash extensions can be easily removed from the transfer belt. Paper strips can be easily removed from the principle.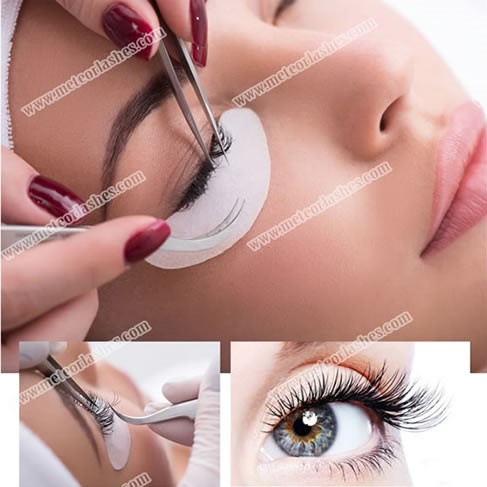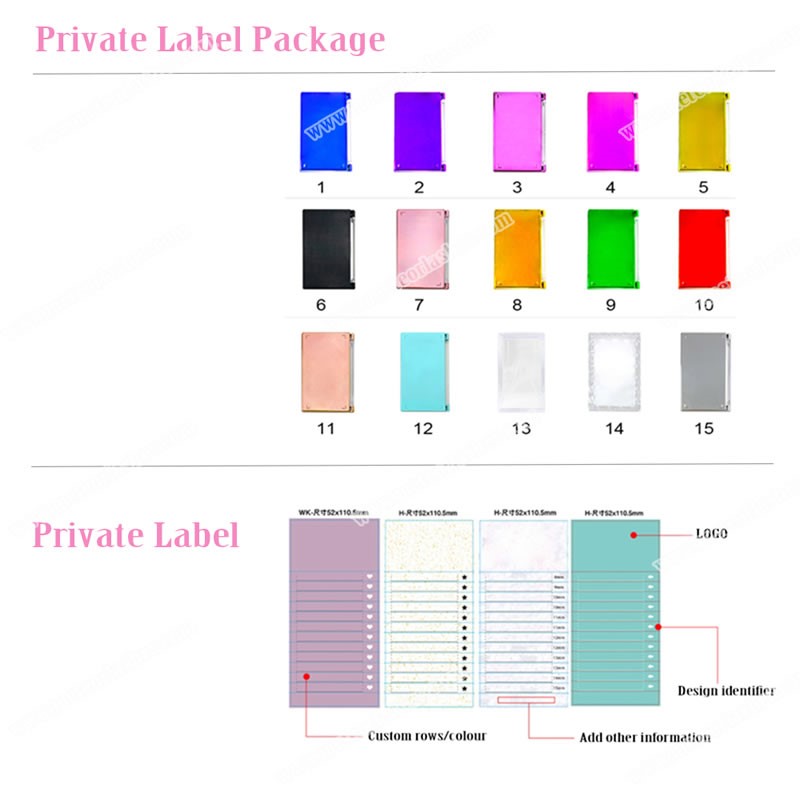 Product Qualification of flutter habit lashes
All eyelash extension are using the most advanced manufacturing process, with longer stereotypes time, to create a more lasting makeup effect for you. Many big customers from Europe, USA, Australia and Japan have benefited a lot from our product, to provide all the customers top quality product with competitive price is our purpose all along.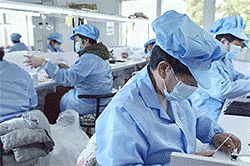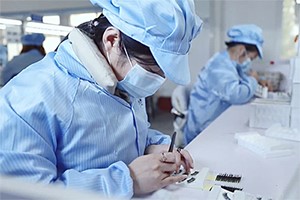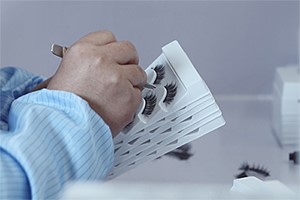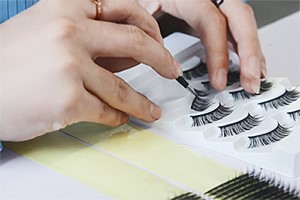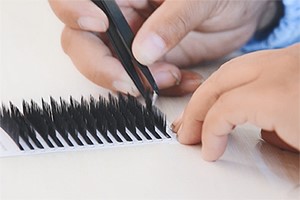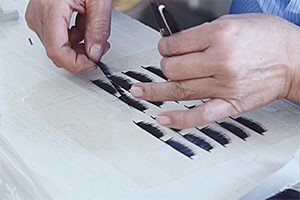 China High Quality Flutter Habit Lashes manufacturers
Deliver, Shipping And Serving of flutter habit lashes
Professional ODM&OEM Ellipse High Quality Flutter Habit Lashes Manufacturer for more then 10 years. We appreciate cooperation with you. China Flutter Habit Lashes supplier Meteor lashes is a supplier focusing on the research and development, production, sales and industry solutions of Flutter Habit Lashes products. The company has always maintained a high technical starting point, excellent performance, complete varieties, reliable quality and perfect service. Enterprise characteristics , has always been at the forefront of the market, and continued to provide comprehensive products and services for the intelligent transportation market in China and even around the world.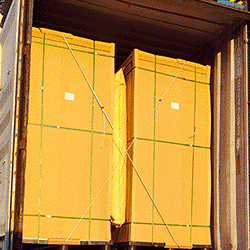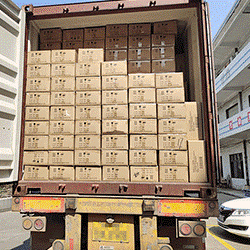 FAQ
Q1: If OEM/ODM is available?
A1: Yes, OEM/ODM is available.
Q2: Do you provide sample? Free or charge?
A2: The first sample is free, and the subsequent products and shipping costs need to be paid. Please contact us for details.
Q3: What is your MOQ?
A3: Our MOQ is 1 pieces for most products. Contact us for more detail.
Q4: Are you a trading company or a manufacturer?
A4: We are a manufacturer which is specialized in the production of eyelashes products over 10 years. Welcome to visit our factory.
China High Quality Flutter Habit Lashes suppliers