Top and bottom eyelash extensions
China Meteor lashes factory is a professional Top and bottom eyelash extensions supplier and manufacturer, wholesale customization is welcome, reliable quality, cheap price, easy-maintainable, sufficient stock, it is your ideal partner.
Product Description
China top eyelash extensions ManufacturersChina bottom eyelash extensions Manufacturers
Can you get eyelash extensions on the top and bottom?
Yes! We do top and bottom lash extensions. Extensions on those bottom bad boys help balance out and compliment the look of the dramatic top lashes. However, lower lash extensions aren't always offered to clients to enhance their lash look, because it's considered an advanced practice.
| | |
| --- | --- |
| Name | Top and Bottom Eyelash Extensions |
| Material | Top Korean PBT Fiber |
| Thickness | 0.07/0.10mm |
| Curl | C/D |
| Length | 8-18mm or mixed |
| Feature | Crete 2D, 3D, 4D, 5D... Easily and save grafting time |
| OEM Service | Custom eyelash packaging box and logo |
Feature And Application of Bottom Eyelash Extensions
About top and bottom eyelash extensions
High Quality Material: Made of Top Korean PBT Fiber, very comfortable and lightweight, very realistic,
Lightweight: Unlike other brand products, Meteor lashes top and bottom eyelash extensions are very lightweight, not too heavy on the eyelids, and work well.
Thin Strips: The top lashes consist of thin, comfortable strips of lashes. The lower bottom double has invisible strips for a more natural look.
GOOD GOOD: Top and bottom eyelash extensions make your eyes look bright and charming, use these lashes for a natural look and feel.
SUITABLE FOR ANY OCCASION: Perfect for many different looks. Cosplay, Anime, Costumes, Korean, Drag, Kawaii, Spider Eyes and more
Enhance Your Natural Eyes: Add a dramatic sexy look to your eyes.
Easy to wear: With tweezers and a mirror, you can attach the magnetic eyelashes very easily. The top and bottom eyelash extensions cover the entire outer corner and you won't even feel the weight of them on your eyes.
Naturally Glamorous: Our top and bottom eyelash extensions are easy to create brighter, bigger, more alluring eyes for you, while giving you the ultra-light, supernatural and most glamorous look all day long. They work well with magnetic eyeliners.
Very little glue is needed - since they are already sticky, just press them with my lashes to hold.
Bring beauty to your eyes with Qingdao Meteor lashes factory. Our top and bottom eyelash extensions are easy to install and comfortable to wear without the need for thin straps. Clear eyelash glue is recommended for best results.
top and bottom eyelash extensions: J Curl 0.10mm Size Length 5mmX4Rows, 6mmX4Rows, 7mmX4Rows, 8mmX4Rows.
China top and bottom eyelash extensions Manufacturers, Suppliers
Wholesale top and bottom eyelash extensions made in China with CE certification from Meteor Lashes Factory, which is one of the manufacturers and suppliers in China. Buy colorful, latest selling, fashion and high quality top and bottom eyelash extensions with low price from our factory. We also provide you price list, quotation and free sample. Our design is fancy and customized products are in stock and support bulk. Our product is not only classy but also fashion. You can use it with no worries. If you are interested in our products, you can get a discount. Furthermore, the advanced technology is adopted, which is the reason that we highly recommend. Welcome to buy discount top and bottom eyelash extensions from our factory. Besides, we have our own brand, which is worthy of your trust. We have high confidence that both sides could "Win-Win" in the coming future! Let us cooperate with each other to create a better future and mutual benefit.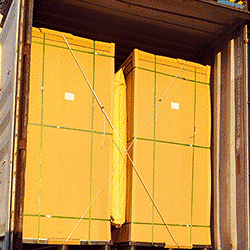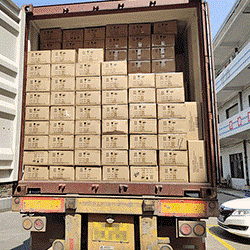 Why choose our false magnetic eyelashes?
1. Made of high quality fiber, the false eyelashes are super thin and soft.
2. Our natural eyelashes have strong adhesion to magnets.
3. Long, thick lashes make your eyes brighter, more charming and more attractive.
4. Beautifully packaged, false eyelashes set is also the best choice for gifts.
5. Suitable for various occasions, such as daily use, birthday parties, wedding events and conferences.
How to wear handmade top and bottom eyelash extensions?
Step 1: Carefully remove the false eyelashes with tweezers or fingers.
Step 2: Place the upper and lower lashes above and below the eye, placing the lashes on top of the natural lashes, aligning the outer edges with the edges of the natural line.
Step 3: Leave the upper lashes in place and pick up the lower lashes. Without blinking, place your lower lashes under your natural lashes to meet the upper lash magnets.
China top eyelash extensions SuppliersChina bottom eyelash extensions SuppliersChina Wholesale top eyelash extensions Manufacturers