White Eyelash Extensions
Meteorlashes's white eyelash extensions are using the most advanced manufacturing process, with longer stereotypes time, to create a more lasting makeup effect for you.
Product Description
China white Eyelash Extensions Manufacturers
Introduction of White Eyelash Extensions
MeteorLashes offers and provides the top tier quality Eyelash Extensions , which comes at a reasonable price. Our eyelashes are made of a special PBT fiber, imported 100% from Korea, which will help our client to feel the softness, lightness, smoothness and most importantly, a natural look that they are logging for. Please rest assured that Meteorlashes will only provide the best possible Korea eyelash extensions and services.
Parameter (Specification) of White Eyelash Extensions
| | |
| --- | --- |
| Product Name | White Eyelash Extensions |
| Material | Top Korean PBT Fiber |
| Thickness | 0.07mm |
| Curl | B , C , CC , D , DD |
| Length | 7-14mm |
| Feature | Natural looking and soft |
| OEM Service | Custom eyelash packaging box and logo |
Feature And Application of White Eyelash Extensions
Meteorlashes's White Eyelash Extensions are using the most advanced manufacturing process, with longer stereotypes time, to create a more lasting makeup effect for you.
.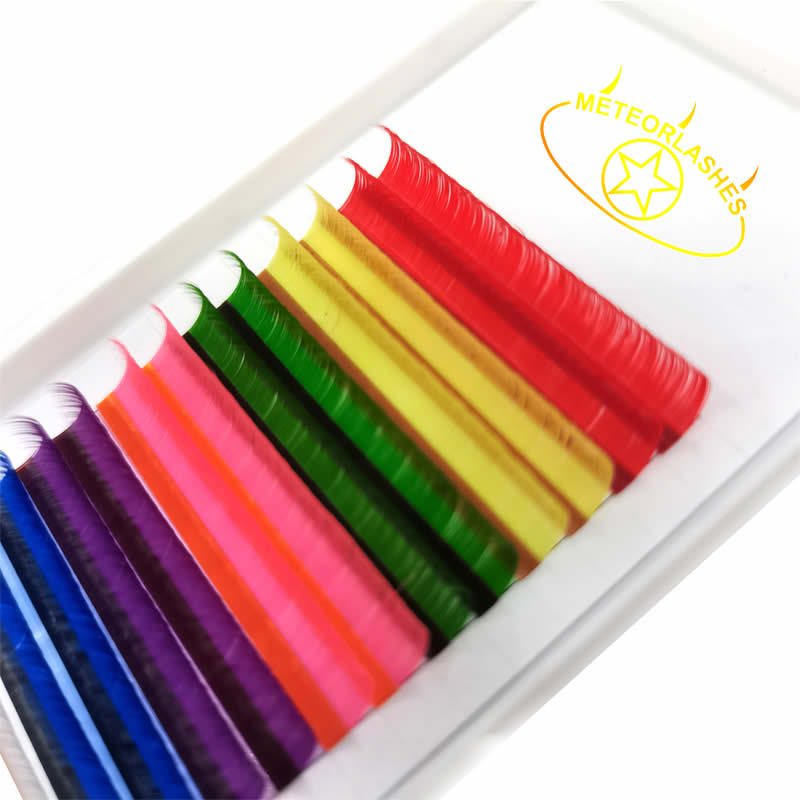 Super Soft And Natural
light as feather,comforter to wear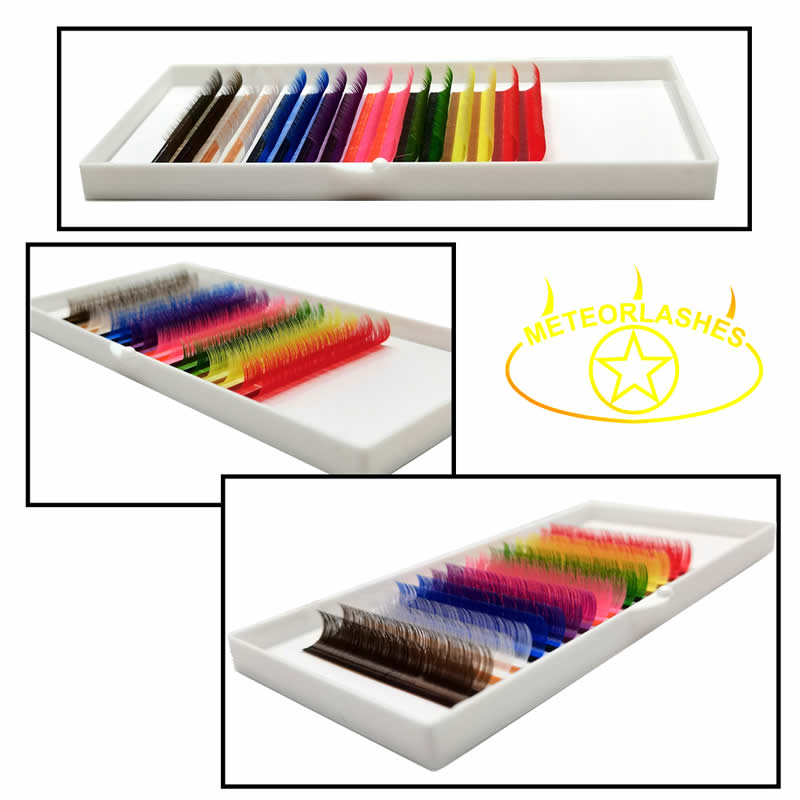 The eyelashes made with PBT Material from Korea and handmade.As Korean silk lashes are so soft and light,it's the best choose for eyelash extensions.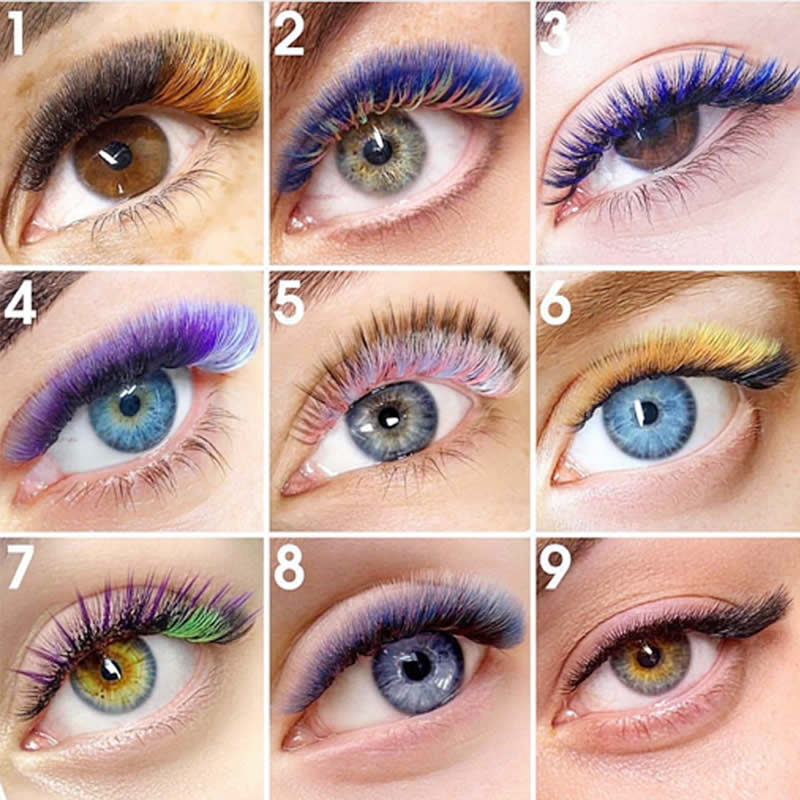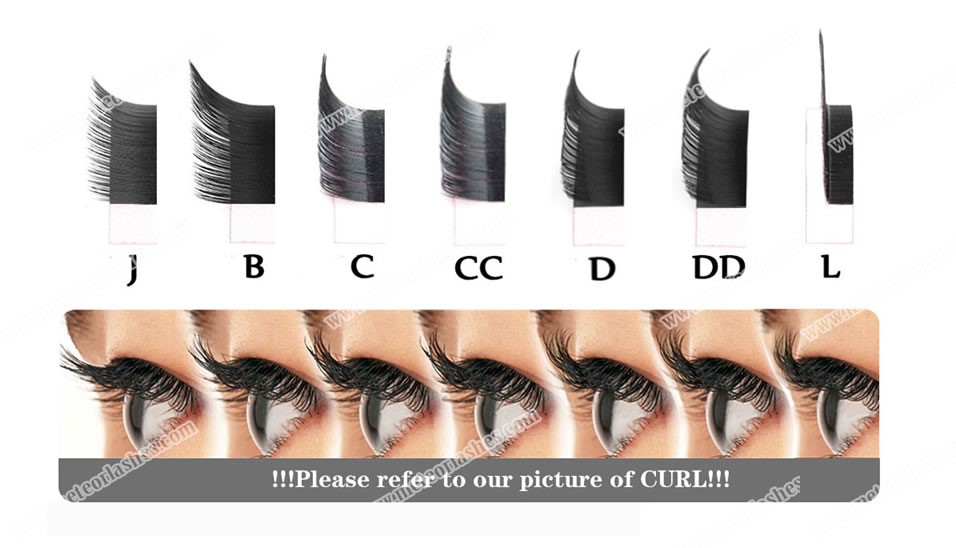 The Select Skills of Eyelash Extensions
Generally speaking, according to want to achieve makeup effect different choice false eyelash, or according to his eye model to choose. For rounded eyes, opt for long false lashes in the middle. Draw innocent makeup or the eye makeup of charming feeling, can choose eye end to add long false eyelash; Go for a natural look with light makeup, not too thick. The stem of false eyelash is unfavorable excellent or too soft, degree moderate is best stick, suit new student most. If you choose and buy, you should first consult the hardness of the stem, and the popular styles with good quality and word of mouth are very comfortable to use.
How Does False Eyelash Stick Naturally
Step 1: Apply eyelash glue
After using tweezers, apply a little bit of eyelash glue to the roots of your lashes, just to the roots, and let it dry for a few seconds.
Step 2: Apply false eyelashes
Start by finding the empty section where you want to apply false eyelashes. Non-single clumps of false lashes identify the root of the lashes.
Then lift the eyelid slightly with your hand and apply false eyelashes to the gap. Non-single clumps of false lashes should be close to the root of the lashes.
Then apply the same method to the rest of the empty lashes, using tweezers to adjust the Angle (do not repeat for non-tuft lashes). When sticking false eyelash, had better often confirm open eye effect, check the position that stick, Angle, whether have gap to wait, so often confirm need not be in the correction after sticking.
Step 3: Apply mascara
Apply mascara again after applying false lashes. Since I have pinched my eyelashes and applied mascara before, I don't need to clip my eyelashes this time, because it is easy to damage my eyelashes. For better results, apply mascara starting at the root of your lashes and working up. After brushing, set the model with your hand so that your eyelashes will become warped.
That's it for the types of false lashes and the nature of applying false lashes.
Product Qualification of White Eyelash Extensions
We specialize in full strip lashes, magnetic lashes, eyelash extension, eyelash tools etc. There is a complete and scientific quality management system. Many big customers from Europe, USA, Australia and Japan have benefited a lot from our product, to provide all the customers top quality product with competitive price is our purpose all along.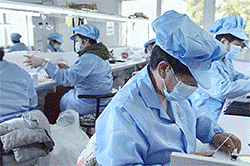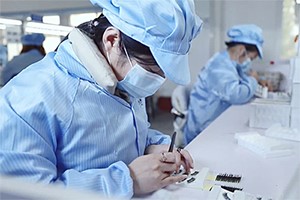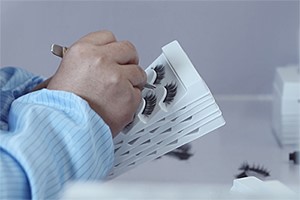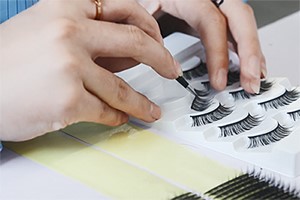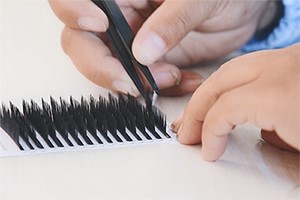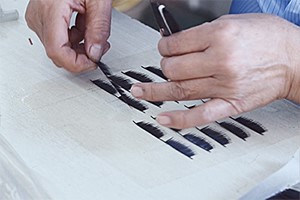 Deliver, Shipping And Serving of White Eyelash Extensions
Professional ODM&OEM Colors Silk Lashes Products Manufacturer for over 10 years. We appreciate cooperation with you. Buy High Quality White Eyelash Extensions, prefer China Meteor lashes, a professional White Eyelash Extensions Manufacturers, factory and suppliers, large quantity discounts, free samples, support wholesale customization, we have sufficient inventory, low prices, this is the latest product, quality Good, durable, real made in China. Welcome customers and friends to contact us for more product prices and details.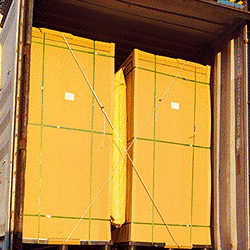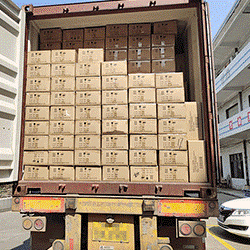 FAQ
Q1: If OEM/ODM is available?
A1: Yes, OEM/ODM is available.
Q2: Do you provide sample? Free or charge?
A2: The first sample is free, and the subsequent products and shipping costs need to be paid. Please contact us for details.
Q3: What is your MOQ?
A3: Our MOQ is 1 pieces for most products. Contact us for more detail.
Q4: Are you a trading company or a manufacturer?
A4: We are a manufacturer which is specialized in the production of eyelashes products over 10 years. Welcome to visit our factory.
China white Eyelash Extensions Manufacturers Factory