How to clip Mega Volume Lashes
How to clip Mega Volume Lashes
China Meteor lashes factory
Although there is no natural thick eyelashes, you can still create the same doll-like eyelashes. If you want to clip out the natural Mega Volume Lashes, you not only have to have good tools, but we also need to have a good method to create Mega Volume Lashes, and the eyes will look bigger and brighter. So, what's the way to clip Mega Volume Lashes?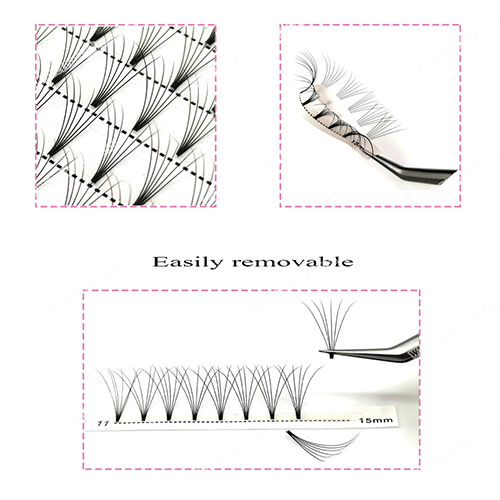 How to clip Mega Volume Lashes:
Step 1. The eyelash curler should be vertically attached to the upper eyelid, and then clamp the root. (If your eye shape is inner double or single eyelid, you may need to turn the upper eyelid a little bit, it will be better to clip to the root.)
Step 2. Gradually clip towards the end of the eye. Be sure to have the right amount of strength, with Shanghai eyes on one side.
After this step, your eyelashes will be quite curled! (If you want to curl more, you can repeat it a few times. But remember not to push too hard!) But if it is not curled enough, it means that the previous steps were not done correctly.
Step 3. As in Step 1, clamp the roots vertically. Then this time, I will clip it to the position of the eye, and when I clip it, I will clip it to the bridge of the nose along the arc of the eye shape.
Clip here, in fact, the eyelashes are almost clipped. But there is still one final act to make.
Step 4. After clamping the root, gently lift your hand upwards, so that the curled eyelashes can be pulled to a natural arc.
The above is the "method of clipping Mega Volume Lashes" for you. If you don't want to make the Mega Volume Lashes yourself, you can purchase the related Mega Volume Lashes, which is convenient and affordable. Meteor lashes factory is a professional manufacturer of Mega Volume Lashes and other Eyelash Extension products, the product quality is safe and reliable, welcome to consult.