How to distinguish the curling degree of grafted eyelashes
How to distinguish the curling degree of grafted eyelashes
grafted eyelashes
Most girls want to have big eyes, and eyelashes are the soul of the whole eye. Long and curly eyelashes make girls look more attractive. Many girls who are dissatisfied with their own eyelashes will choose to graft eyelashes. Do you know how to distinguish the curling degree of grafted eyelashes? The following Meteor lashes factory will take you to understand this problem!
There are three main types of eyelashes, J, B and C.
J: It is closer to the curling degree of real eyelashes, which is very natural and can extend the length of their own eyelashes. It is suitable for girls who want long eyelashes and do not wear makeup often.
B: It has obvious curvature, which is a more popular curl, which makes the eyes brighter and more energetic, suitable for girls who want to have electric eye effects.
C: It is the most curly of all types, and the makeup of false eyelashes is outstanding, suitable for girls who want to exaggerate curling or stage makeup. Will you feel more at ease after reading the above content? Eyelash extensions are really a great experience. The natural, slender, curled and well-defined effects can satisfy all imaginations about eyelashes. However, its charm is not only that, in the face of every important but too late moment, as long as it is there, it can make you look beautiful even without makeup.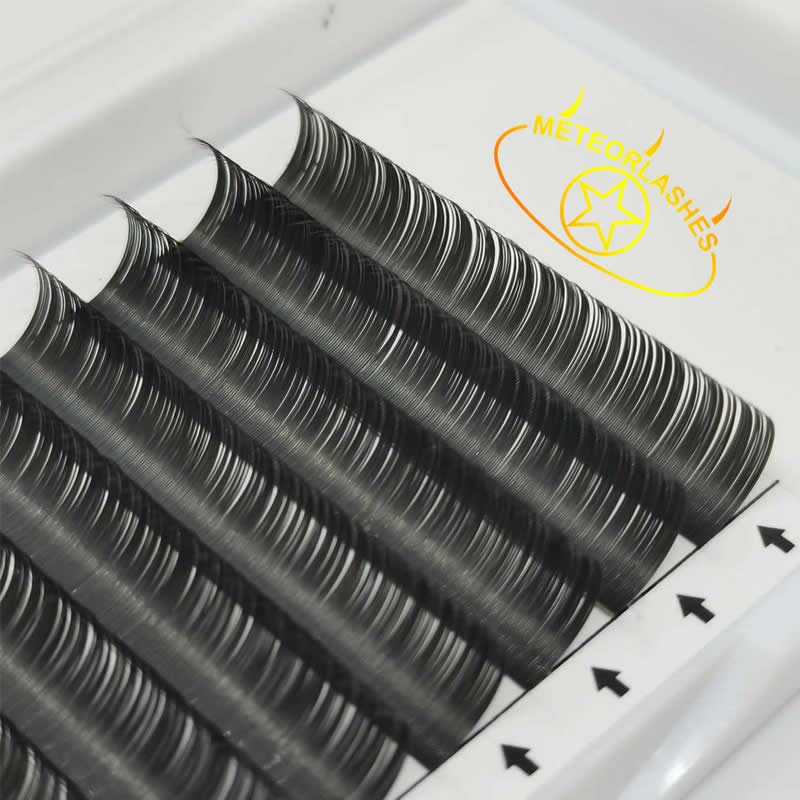 The above is to introduce to you "how to distinguish the curling degree of grafted eyelashes". When grafting eyelashes, you need to find an experienced operator in a local regular beauty salon, which can make the eyelashes more curled and make the eyes look more delicate beautiful. However, after squeezing the eyelash extensions, you should pay attention to the hygiene and cleaning around the eyes, and avoid rubbing with your hands.