How to wear false eyelashes
How to wear false eyelashes
false eyelashes
Many stylish women like to beautify their eyes with false eyelashes. Correct use makes eyes bright and dull eyes suddenly big and round, and on the contrary, makes beauty even uglier. So we must learn to wear false eyelashes. How to wear false eyelashes? Now go into details.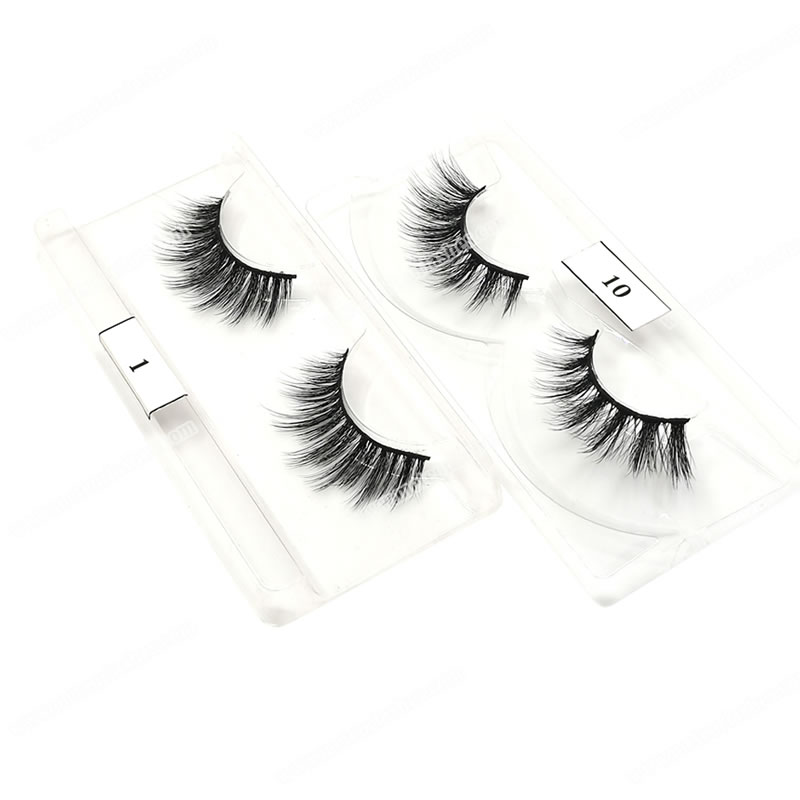 1. The fake eyelashes you just bought cannot be used immediately. Take enough time and effort to trim false eyelashes to your length. The ideal false eyelashes one by one are the most natural. But many women like to use eyelashes more convenient.
2. The most suitable color for oriental women is dark brown or black, which matches with their own eyelashes and looks natural.
3. Carefully trim the false eyelashes. Do not run false eyelashes from the outer corner of the eye to the inner corner. Look carefully at your eyelashes, the eyelashes are not long, so wear false eyelashes one millimeter away from the corner of the eye. Most false eyelashes on the market have glue, otherwise you can use surgical glue.
4. Apply a little glue on the false eyelashes, apply mascara on your own eyelashes, look directly into the mirror, gently press the false eyelashes along the root of the eyelashes, and press the false eyelashes by hand for about 10 seconds, so that the true and false eyelashes are completely wrinkled. If the eyelashes at the corners of the eyes fall off, it is not that there is not enough grass, but that the eyelashes are not well pressed. At this time, use a toothpick to pick a little glue on the corner of the eye, carefully press the eyelashes, and the eyelashes will be fixed when they are dry. If all goes well, press the lashes to the root of the lashes, apply mascara and eyeliner, and you will not see the root of the false eyelashes, and apply the mascara and eyeliner, and you will not see the traces of false eyelashes. In addition, the eyelashes of the left and right eyes should be balanced and consistent, in proportion to the entire face. Finally, open your eyes quickly and close your eyes several times to see if the false eyelashes can fall off.
5. Apply eyeliner on your lashes or apply mascara on real lashes after using eyeliner, it works especially well. Do not use false eyelashes on the lower eyelid. Because it may seem exaggerated. Makeup on the lower eyelid is best done with mascara alone.
With the "How to wear false eyelashes" described above, it seems that you need to know how to wear false eyelashes. Meteor lashes factory has more than decades of experience in false eyelashes production, and the products are exported to dozens of countries and regions. For more information about false eyelashes, please contact us.