The advantages and disadvantages of Eyelash Extensions
The advantages and disadvantages of Eyelash Extensions
Meteor lashes factory
Eyelashes are the representative of beauty. It is the dream of many people to have a pair of big and beautiful eyelashes, but many people do not have such good eyelashes, either because they are sparse or short, which seriously affects their appearance. But don't worry now, there are many ways to solve the problem of short and sparse eyelashes. Such as eyelash grafting, wearing false eyelashes, Classic Lash Extensions, planting eyelashes, etc., these can solve the problem of short and scarce eyelashes. Now let's focus on explaining the advantages and disadvantages of Eyelash Extensions.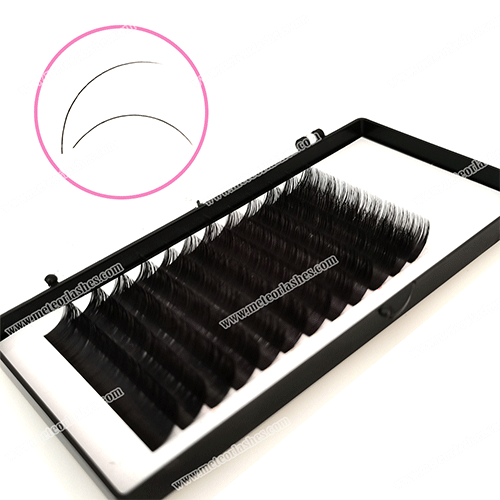 Pros of Eyelash Extensions:
1. Improve appearance
This is something everyone wants to have. When you look in the mirror after eyelash extensions, you will find a different self, your eyes will become bigger and more energetic, the entire facial features will appear three-dimensional, and your appearance will instantly improve a lot.
2. Save time
After grafting the eyelashes, we don't have to go to curl the eyelashes and apply mascara every day, which saves a lot of time on makeup, which is very convenient.
3. Select the product
The materials selected for grafting eyelashes have many similarities with our own eyelashes, so that others cannot see that they are grafted eyelashes, which looks more natural, and at the same time can make the eyelashes more curled and more attractive.
shortcoming:
1. Not suitable for sensitive skin
If you have sensitive skin or your eyes are more sensitive to glue or the like, or those whose eyes are prone to inflammation, it is not recommended to extend eyelashes.
2. It is inconvenient to wash your face
After grafting eyelashes, it may not be so convenient to wash your face, because you can't rub it hard with your hands, you should try to avoid eyelashes, but it will be better if you get used to it.
3. Your eyelashes fall out easily
No matter how good the quality eyelashes we graft, they will definitely fall off, so sometimes false eyelashes will inevitably bring down your own eyelashes, which will easily lead to thinning of your own eyelashes.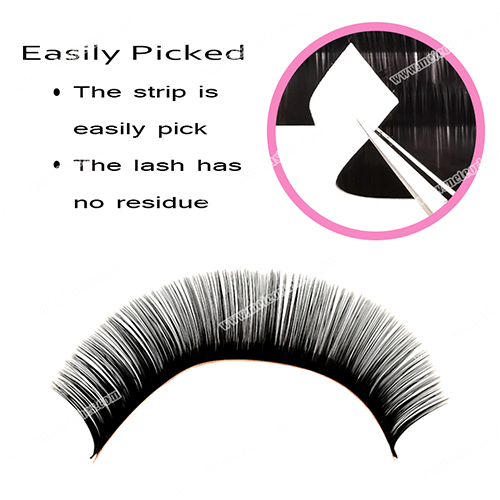 After all, grafting eyelashes depends on individual circumstances. If you want to have a pair of beautiful eyes and good-looking eyelashes, grafting eyelashes is a good choice. If you want to know more about eyelash extension products, please contact Meteor lashes factory, which specializes in eyelash extension products for more than ten years, giving you the desired eyelash extension effect.