The difference between mink eyelashes and ordinary eyelashes
The difference between mink eyelashes and ordinary eyelashes
Meteor lashes factory
Eyelashes grow on the front lip of the eyelid margin, arranged in 2-3 rows, short and curved. The upper eyelashes are many and long, usually 100-150, with an average length of 8-12mm, slightly curved forward and upward. The inclination of the upper eyelid hair of the average person is 110°-130° for 79.8% of the males, and 83.5% is 140-160° when the eyes are closed. Females are roughly the same as males, and their eyelashes are protected. The role of eyes. Especially for female friends, eyelashes are more important, thick eyelashes can make the eyes more beautiful, so we can try mink eyelashes. There are many differences between mink eyelashes and regular eyelashes. Now let's introduce the difference between mink eyelashes and ordinary eyelashes.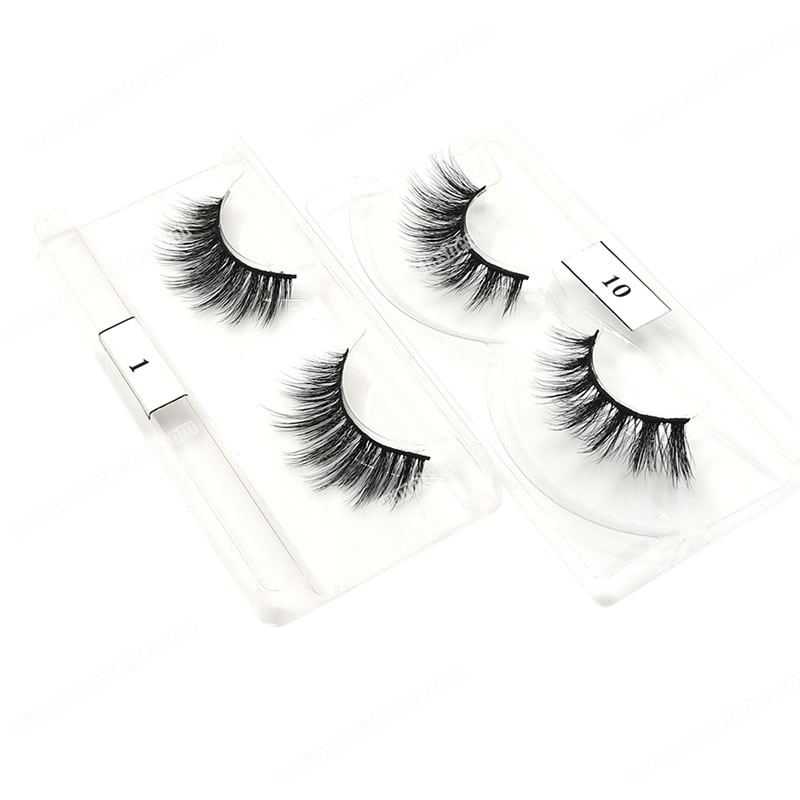 The difference between ordinary eyelashes and mink hair:
1. The density varies. Mink hair is thicker than regular eyelashes.
2. The ease of falling off is different. The eyelashes made of mink hair are more difficult to fall off, which can avoid the second operation; ordinary eyelashes are easier to fall off because of the three, six, nine and other materials.
3. Prices vary. Mink hair is more expensive because it is natural; ordinary eyelashes are generally made of artificial materials and the price is lower.
The above is the "difference between ordinary eyelashes and mink hair". When choosing eyelash extension products, female friends should try their best to choose products that suit them, so as to highlight the charm of your eyes. If you also want to have a pair of beautiful eyes, please contact Meteor lashes factory, a supplier specializing in the production and design of lash extensions. The products are exported to dozens of countries and regions abroad. You are welcome to email us.