Which eyelash extension remover is the best?
Which eyelash extension remover is the best
eyelash extension remover
Eyes are the most beautiful and very important part of our facial features. Bright eyes can make us more lively, lively and attractive; especially for female friends, eye care is especially important. But during the recent epidemic, we had to wear masks and only show our eyes, so we wanted to make our eyes more charming and attractive. When the day's work is done before we go home to sleep, we need to get the false eyelashes off, which requires the use of eyelash extension remover. So which brand of eyelash extension remover is good?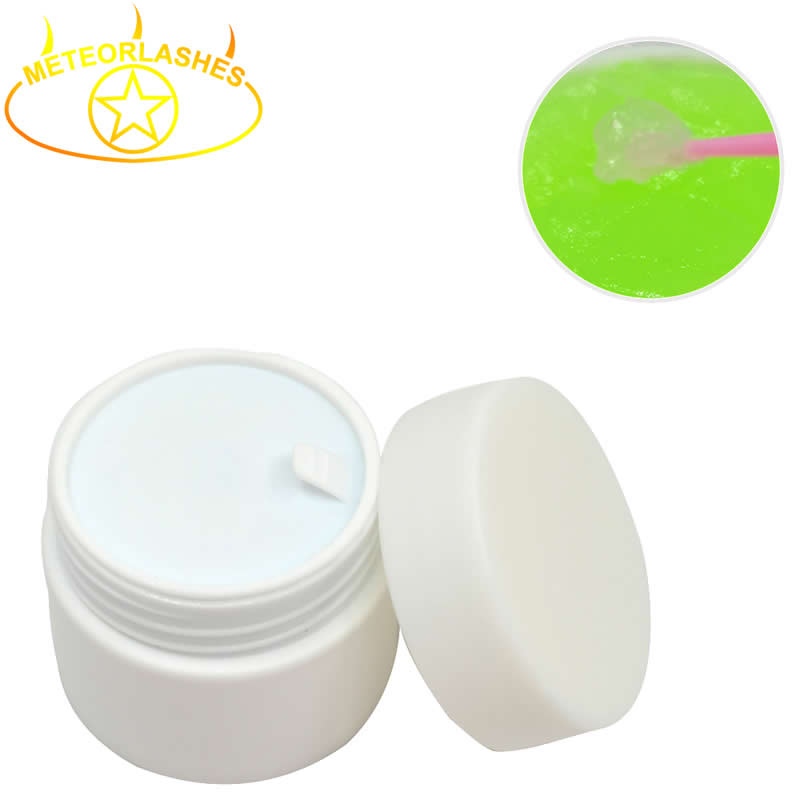 First of all, I would like to introduce an eyelash extension remover designed and produced by Meteor lashes factory. Eyelash Glue Remover is very effective in removing the residues of false eyelashes without harming the eyes and surrounding skin. It is only a recommended product. An eyelash extension remover.
Eyelash Glue Remover removes quickly in one minute, removes cleanly without residue, without irritation and without damaging natural eyelashes. This is a high quality lash extension remover for removable lash extensions.
Eyelash Glue Remover is a paste that quickly breaks down adhesion and is best for sensitive eyes without running into the eyes. It does not cause any harm to our eyes. The whole process is very effective, a small amount of makeup remover mascara removes mascara, 0.5-2 minutes removes mascara, and it only takes 15 minutes to complete the process. Smells nice, mild, non-irritating, very mild. Safe design allows you to use without worries. If you are interested in our products, you can get a discount. Highly recommend to anyone sourcing business. We have the latest designs for you to choose from. For wholesale, we offer our products at lower prices. Sincerely look forward to our customers at home and abroad to contact us to discuss cooperation.