Features of volume lash extensions
Features of volume lash extensions
Meteor lashes factory
Having long and curved eyelashes will make a person's image better, but in real life, many people have sparse eyelashes due to congenital reasons, which has a great impact on their own image and makes beauty lovers a headache, In order to improve this phenomenon, we can choose volume lash extensions, which is a classic eyelashes especially suitable for female friends. It has some of the following properties: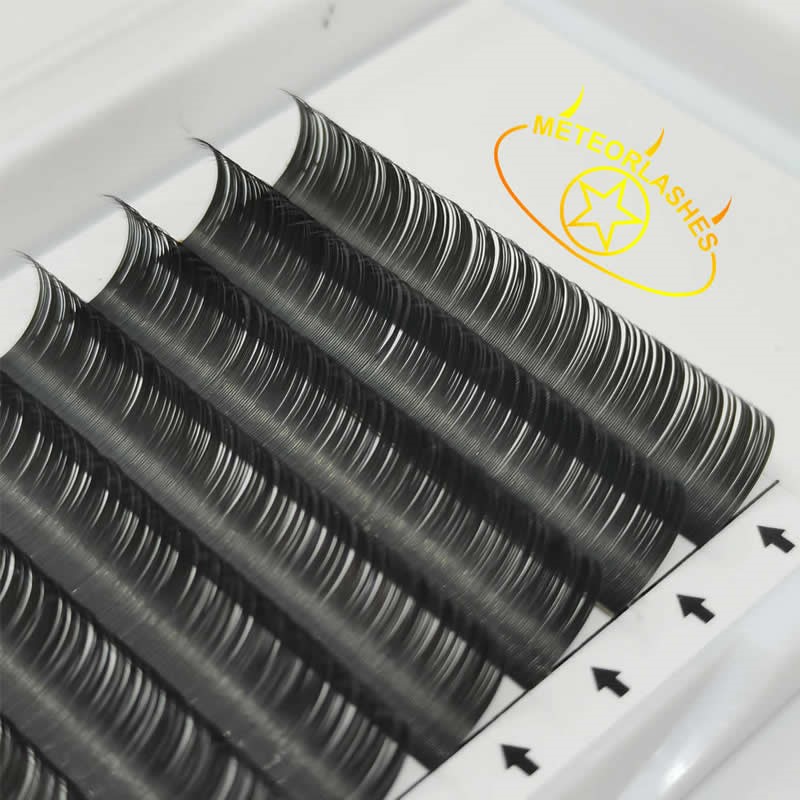 1. First of all, the material of volume lash extensions is better, and Top Korean PBT Fiber can be used, so that the volume lash extensions produced are closer to the characteristics of human eyelashes;
2. The curling degrees are J, B, C, CC, D, DD, L, L+, which are suitable for the needs of different groups of people;
3. The thickness of volume lash extensions should also be various styles, such as: 0.03/.05/.07/.10/.12mm.
4. The curling eyelash extensions should be able to withstand 194°F, so that it can maintain good curl even after 3-4 weeks with prolonged heat or sauna.
If it has the above 4 characteristics, then this is a very good volume lash extension. The volume lash extension not only makes a classic model, but also increases the curl, making female friends look particularly attractive.
If you also want to have a good volume lash extensions, please contact Meteor lashes factory, Meteor lashes factory is a professional manufacturer of volume lash extensions for more than ten years, which will definitely bring you a different comfort.