How Do You Apply 3D Mink Lashes?
How Do You Apply 3D Mink Lashes
3D Mink Lashes
Lashes are a need for every glam look. Whether you want to add some drama to your makeup for an evening out or want to enhance your natural lashes with some thick volume and gorgeous length, 3D Mink Lashes are a terrific option for you. You must learn how to apply and remove eyelashes properly if you want to keep them looking good.
3D Mink eyelashes are distinct from regular eyelashes. The term "mink eyelashes" refers to the hand-made hair on the eyelashes. Since they are a cruelty-free product, mink lashes are well-liked.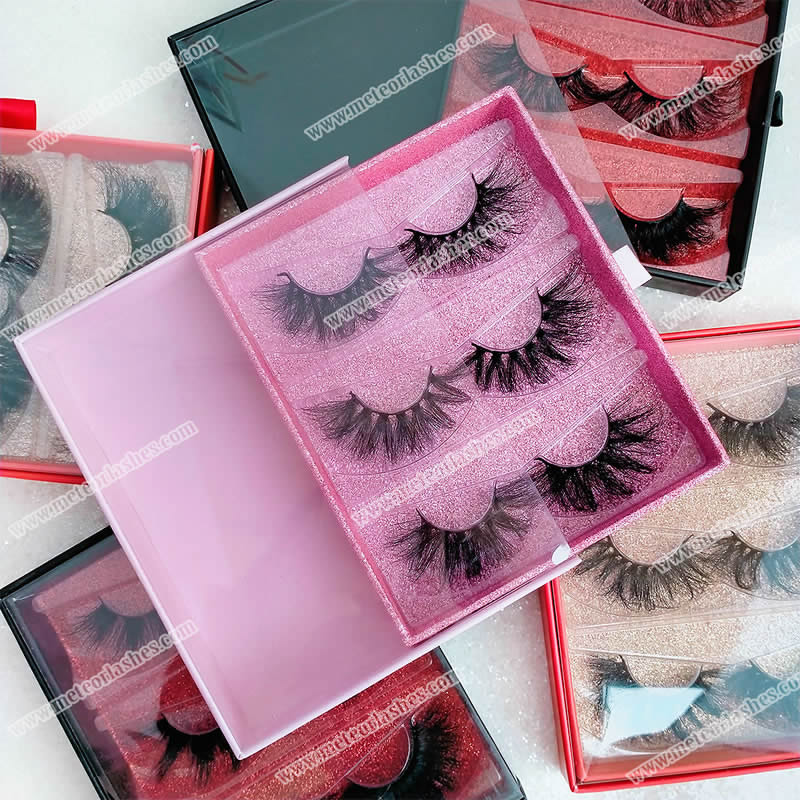 Lashes Should Be Cut to Fit Eyelids
Not every set of eyelashes will be the ideal fit for your eyes right out of the box because everyone's eyes are born with various forms. Some of us don't need to trim our lashes since we have larger eyes, but those of us with smaller eyes must do it to make sure that there isn't an extra lash band hanging off the end of our eye. You may get a set of lashes that perfectly fit your eyelids by holding the lashes on your lids, measuring the strip against your actual eyelid, and cutting away the extra.
Apply glue on lashes with care.
Be cautious while using the glue after lightly covering the band with adhesive; nobody wants clumpy glue adhering to their 3D Mink Lashes. 30 seconds should elapse before applying. Instead of being moist, the glue should be tacky and sticky. In order to check if the glue has dried to a sticky consistency, lightly tap your finger on the band. To ensure that the adhesive is distributed evenly throughout the band, bend the lash band to meet the ends of the band. It makes sure that the glue is applied to the ends of the lashes, allowing for stronger adhesion and less lifting during the course of the day.
Apply the 3D mink lashes with the help of mirror
Even beauty experts fear this delicate step since it is so delicate. The lash band should be as near to the lash line as possible without getting caught in our actual lashes.
It's typical for folks to try to look squarely into their mirrors when applying their eyelashes. This isn't the ideal method, though, as you'll probably poke yourself in the eye while tilting your head back at strange angles.
Look down into a mirror that you have placed beneath your face. You will have extra space to apply your 3D Mink Lashes since it will stretch out your upper eyelid in a manner similar to shutting your eyes. Additionally, it will provide you a clearer view of your eye, enabling you to accurately apply your 3D Mink Lashes. Make sure you don't close your eyes when applying the lashes since doing so will alter the shape of your eyes. If your hands are shaky or you are having problems reaching near to the lash line, apply your 3D Mink Lashes using tweezers.
Conceal the band
Here is the last step after you've applied your 3D Mink Lashes. Swoop a well-groomed line of eyeliner over the lashline to conceal the band and bring attention to those lashes. When applying gel eyeliner, we advise using an angled makeup brush to create a seamless appearance and better hide the lash band.
Maintenance of 3D Mink Lashes
Your beloved mink lashes may last up to 25 years when properly cared for, which not only allows you to wear them repeatedly but also saves you money.
Handling 3D Mink Lashes gently is necessary.
To avoid touching the mink fur, pick them up as much as you can by the band. Do not pull or tug when applying or removing makeup. Wet a cotton swab, gently rub it over the band to remove the adhesive, and try again if you're having difficulties getting the eyelashes off your lid.
Make sure your hands and any tools you're using, such as tweezers and eyelash curlers, are completely cleansed before handling fake eyelashes. It's important to avoid putting any bacteria in or near the eyes, so cleaning your hands and any tools you use can help lower the risk of infection.
If you reuse your eyelashes regularly, you should clean the lash band to get rid of any makeup residue and any bacteria that may have accumulated. Utilize a makeup remover for eyes that is mild enough for sensitive skin.
Apply a tiny quantity on the cotton bud's tip and softly run it down the lash band. Repeat this process until all glue, cosmetics, and microorganisms have been removed from both artificial lashes. Your lashes might become totally submerged or saturated in water, cosmetics remover, alcohol, or any other liquid, resulting in damage.
One of the last but most important steps in caring for your eyelashes is locating a secure location to keep them. Repackage them in the box you originally received them in.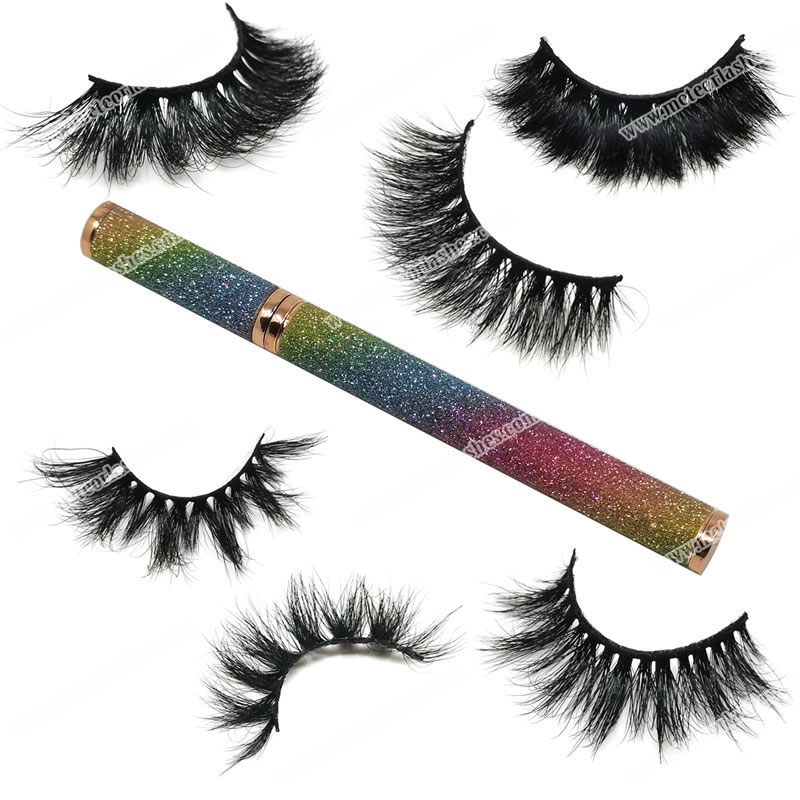 Your eyelashes are kept clean and free of dirt, filth, and bacteria while they are stored, in addition to keeping them safe and secure. Additionally, it will assist them in maintaining their form after use.