Eyeliner glue makes the use of false eyelashes more convenient
false eyelashes
Eyeliner glue makes the use of false eyelashes more convenient
False eyelashes can enlarge your eyes and increase your charm, but it is too troublesome to draw eyeliner after applying false eyelashes. Now a new product can solve this problem perfectly.
Eyeliner glue can be used directly for makeup, the biggest feature is that it can directly paste false eyelashes, which allows you to avoid using glue, which can save time for makeup. Easy to wear! No glue! No magnets! Too strong! 100% safe!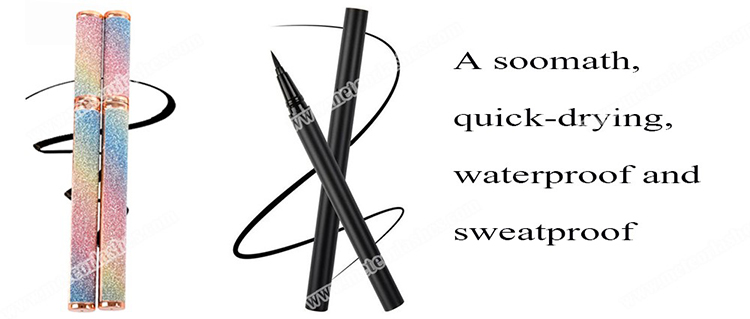 How to Use:
Like normal eyeliner, put strip lash on the eyeliner,no need wait, then press a few times, then become very strong, once drawing need lock the eyeliner pen lid within 10 second.