Volume Eyelash Extensions
Hand Making your own fans? We got you! At Meteor lashes Professional, we do our best to provide the highest quality lash supply. our volume eyelash extensions, offers a mette finish and they're available from 6mm to 24mm.
Product Description
newest volume eyelash extensions
China Volume Eyelash Extensions manufacturers, factory
Introduction of volume eyelash extensions
All eyelash extension are using the most advanced manufacturing process, with longer stereotypes time, to create a more lasting makeup effect for you. If you've ever seen someone with thick lashes, chances are you're going to buy a set of volume eyelash extensions. Recent advances in lash technology have made volume eyelash extensions the lightest on the market. volume eyelash extensions are the original style and are still popular with clients who want more natural but eye-catching lashes. volume eyelash extensions give you length, curl and darkness. This technique is ideal for clients who have a full natural lash line that lacks length, curl and darkness. These lashes are effortless and natural, giving you the ultimate mascara look. volume eyelash extensions aren't just for those who want extra-thick lashes, it also makes lashes look more natural, giving you a fuller look whether it's on the go or on vacation.
Parameter (Specification) of volume eyelash extensions
| | |
| --- | --- |
| Name | volume eyelash extensions |
| Material | Top Korean PBT Fiber |
| Thickness | 0.03/.05/.07/.10/.12mm |
| Curl | J,B,C,CC,D,DD,L,L+ |
| Length | 6-24mm or mixed |
| OEM Service | Custom eyelash packaging box and logo |
Feature And Application of volume eyelash extensions
Meteor lashes's Easy fan lashes extremely soft, natural with high gloss to create a perfectly attractive look, professional use eyelash extensions, wearing like your own lashes.
The curl can last for a long time and there is obvious waterproof, no deformation.
Application:
How to choose false eyelashes for grafting eyelashes? What kinds of materials are there?
Different grafting materials have their own advantages and disadvantages, and the grafting material should be selected according to your own needs. Generally, the materials that everyone chooses are mink hair, protein fiber, synthetic eyelashes and so on.
1. The biggest advantage of mink hair material is that it is very thin and soft, grafting more naturally, will not prick eyelids, reducing eyelid sensitivity. Although mink hair is soft, it is difficult to graft and does not last long enough. So if you want curly lashes, don't use mink.
2. Protein fibers are lighter, and when grafted, there is no burden on the eyelids, and they are closer to real eyelashes. The eyelashes of protein fiber are very soft, have good curling degree, and the effect is natural.
3. The biggest advantage of synthetic eyelashes is the good curling degree. If you want eyelashes like Barbie dolls, then synthetic eyelashes are your best choice. After grafting, the effect is obvious. However, synthetic eyelashes will be relatively hard, and the obvious parts of the eyes are prone to sensitivity, so everyone should choose carefully. No matter what kind of eyelashes, you can choose the best eyelashes for you.
Detail of volume eyelash extensions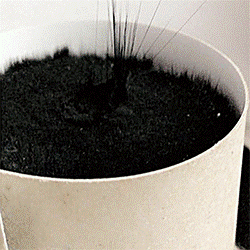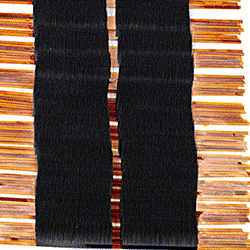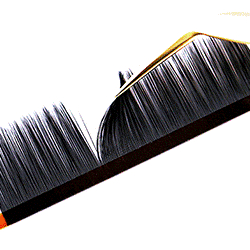 The eyelash extension are made with finest Korean PBT fiber. Meteor lashes's Classic lashes are 100% handmade by experienced workers.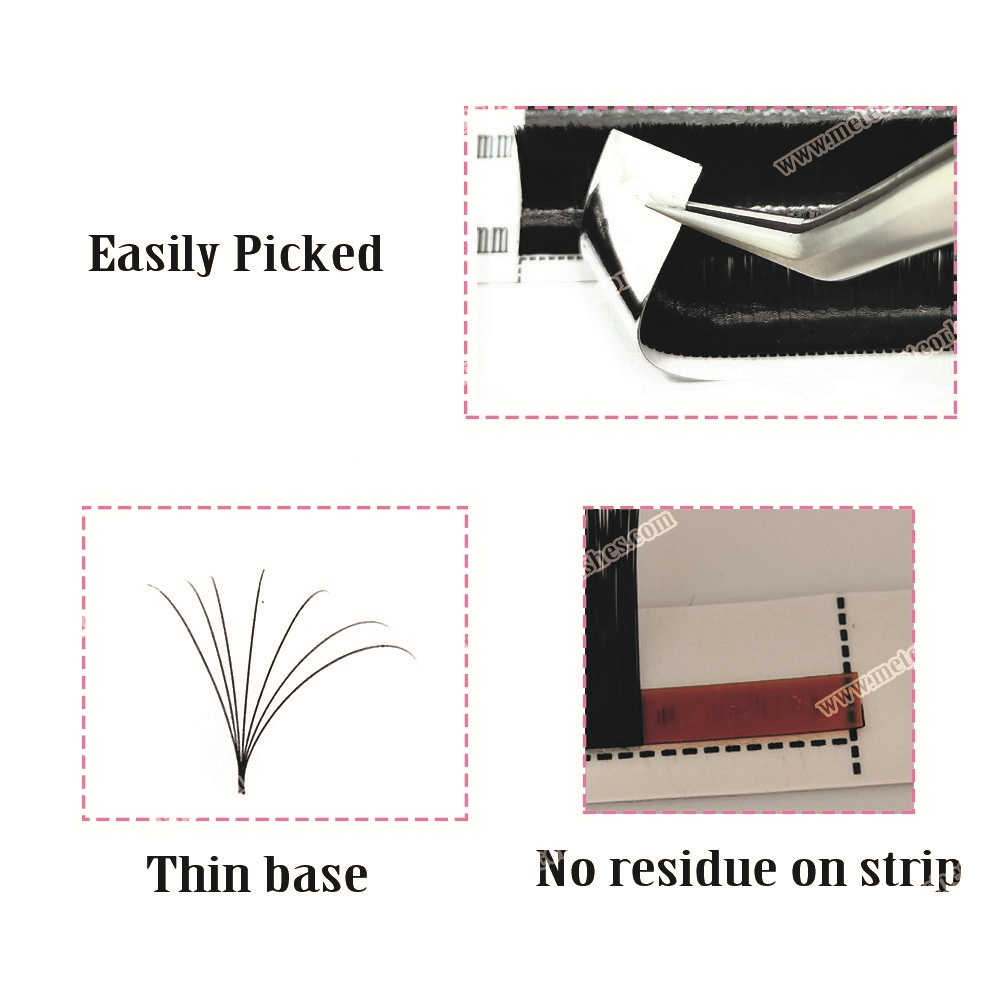 Easy to pick: Easy fan eyelash extensions can be easily removed from the transfer belt. Paper strips can be easily removed from the principle.
Non-stick: Introducing a new non-adhesive tape to ensure that there is no glue on the eyelashes after separation from the tape.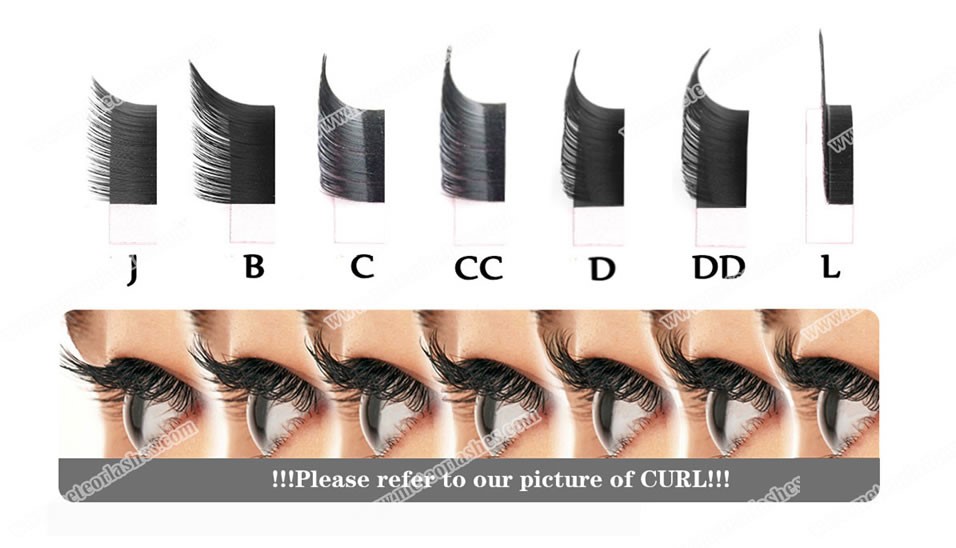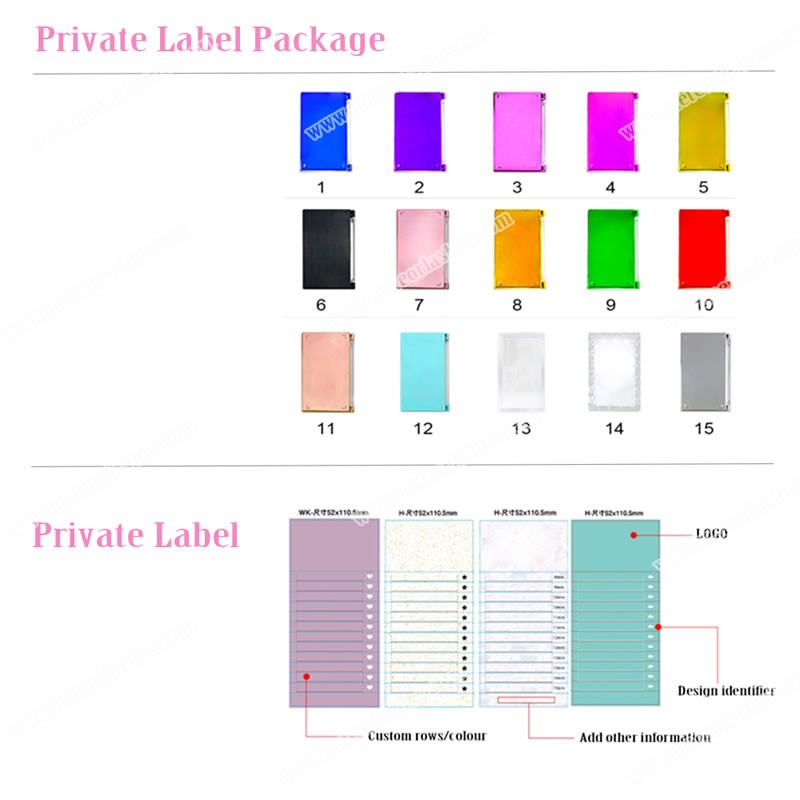 Volume eyelash extensions you just bought are too beautiful and extremely unnatural, so they should not be applied as they are and must be properly trimmed. When trimming, volume eyelash extensions of both eyes must be consistent in thickness and density. You can also cut a volume eyelash extensions in half and stick it on the part you want to strengthen, such as the outer corner of the eye, the center of the eyelashes, etc. If you want the two eyes to appear closer, just stick a section in the middle; if you want to appear apart, just stick a section in the outer corner of the eye.
Product Qualification of volume eyelash extensions
All eyelash extension are using the most advanced manufacturing process, with longer stereotypes time, to create a more lasting makeup effect for you. Many big customers from Europe, USA, Australia and Japan have benefited a lot from our product, to provide all the customers top quality product with competitive price is our purpose all along.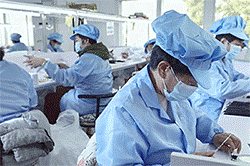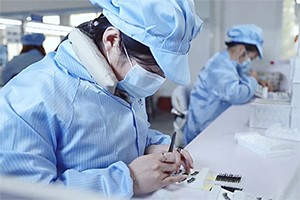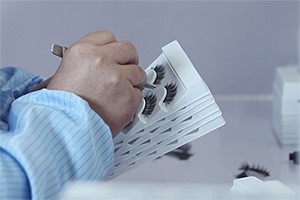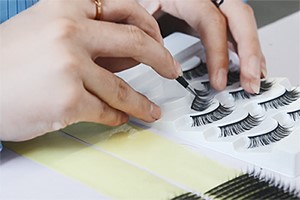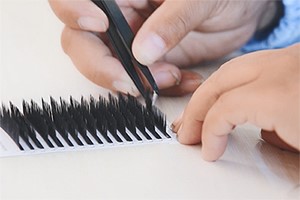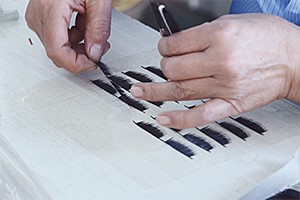 Deliver, Shipping And Serving of volume eyelash extensions
Professional ODM&OEM Easy Fan eyelashes Products Manufacturer for over 10 years. We appreciate cooperation with you. China Meteor lashes is a professional Volume eyelash extensions manufacturers, factory, Volume eyelash extensions is the newest and durable, supports wholesale customization, free samples, low prices, large quantities and more discounts. We also provide a product price list, looking forward to your cooperate. If you need Volume eyelash extensions, we can send you free samples and provide you price list and quotation. If you want to know more about Eyelash Extension, Eyelash Extension Tools or cooperation, please email us, we will reply you within 24 hours.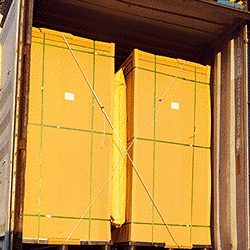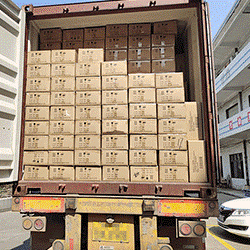 FAQ
Q1: If OEM/ODM is available?
A1: Yes, OEM/ODM is available.
Q2: Do you provide sample? Free or charge?
A2: The first sample is free, and the subsequent products and shipping costs need to be paid. Please contact us for details.
Q3: What is your MOQ?
A3: Our MOQ is 1 pieces for most products. Contact us for more detail.
Q4: Are you a trading company or a manufacturer?
A4: We are a manufacturer which is specialized in the production of eyelashes products over 10 years. Welcome to visit our factory.
China volume eyelash extensions manufacturers
China volume eyelash extensions factory